Wisconsin wasn't highest bidder for Foxconn plant, Gov. Walker says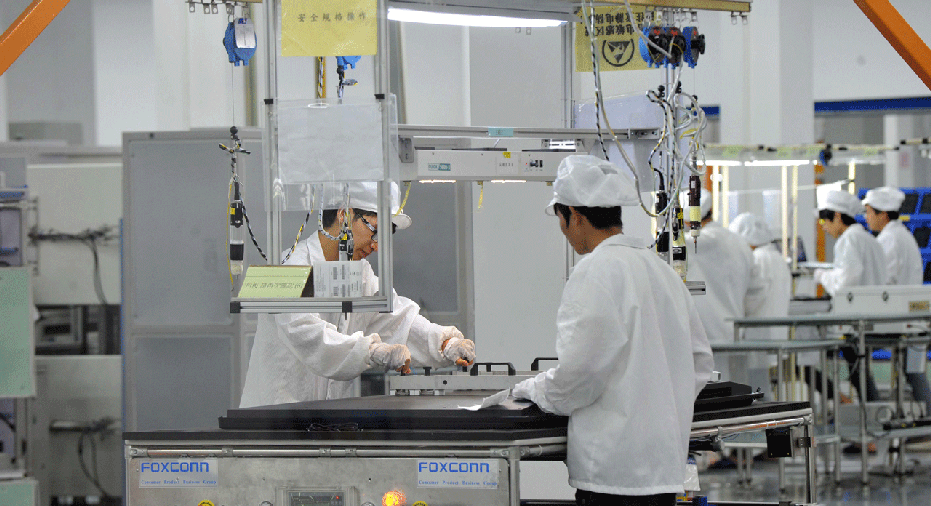 Foxconn may have chosen Wisconsin as the location for its first U.S. based manufacturing plant, but Gov. Scott Walker (R-Wis.) said Tuesday his state was actually outbid.
Even though Wisconsin put together a $3 billion incentives package for the Taiwanese electronics giant, Walker said "at least one, if not several other states" were willing to give Foxconn more money.
Foxconn also considered sites in Michigan, Illinois, Indiana, Ohio, Pennsylvania and Texas. The company said in a press release last week when it announced that Wisconsin had been selected that it was the first of several expected investments in the country.
Foxconn will make an initial investment of $10 billion to create its new manufacturing facility in the U.S. The project could generate as many as 13,000 direct jobs, according to Gov. Walker, and the starting salary for those positions will be $53,000 plus benefits. The Foxconn plant could also potentially create 22,000 indirect positions within Wisconsin. President Donald Trump said the company is still in negotiations to build a larger facility over the coming years.
Walker's comments came before he was set to meet privately with Republican state lawmakers as the GOP-controlled Legislature began its process for considering the tax break bill. A public hearing on the measure was expected later in the week, with votes in the Legislature as soon as next week.
Concerns have been raised both about the cost to taxpayers and other provisions designed to accommodate Foxconn, like the waiving of numerous environmental permitting requirements and other regulations.
But Walker insisted Tuesday that the company still has "to abide by all the rules of the federal government in the same way they have to abide by the laws of the state."
Foxconn plans to produce liquid-crystal display panels that are used in televisions and computer screens at a location in southeastern Wisconsin that's yet to be announced.
The Associated Press contributed to this report.