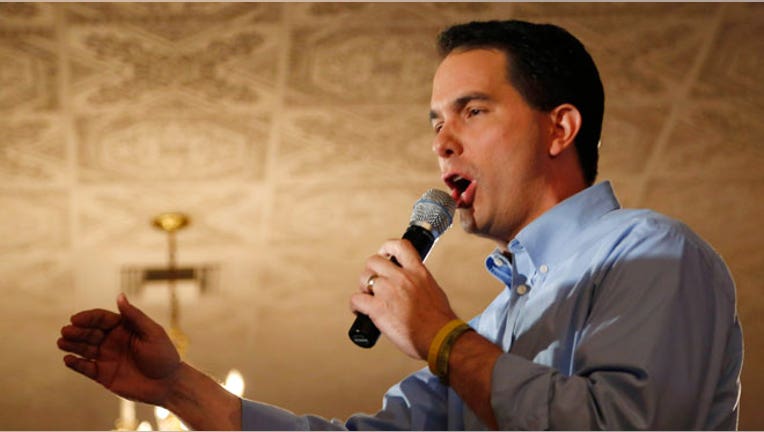 Voting is expected to begin next week on Wisconsin Gov. Scott Walker's proposed $3B incentives package for Taiwanese electronics giant Foxconn's new manufacturing plant in the state.
Assembly Majority Leader Jim Steineke, a Republican, says the Assembly's jobs committee expects to take up the bill early next week with a floor session planned for Aug. 17. Passage would move it to the state Senate.
Democrats have said legislators should slow down and more closely examine the bill's potential impacts.
On Tuesday state agencies estimated that Walker's incentives package could result in nearly $150 million in lost sales tax. The bill would exempt construction materials from the state and local sales tax and hand the company up to $2.85 billion in tax credits based on the number on the number of jobs generated. It also exempts the company from a host of environmental regulations and borrows $252 million to rebuild Interstate 94 near the plant site.
While taxpayers may not see the benefits until 2043, according to a new analysis by the Legislative Fiscal Bureau, Gov. Walker told FOX Business on Wednesday that it's not just about the short-term gains, it's about a longer-term "transformational impact" in the state.
"In Wisconsin years ago we eliminated all but a fraction of the state tax on manufacturing as well as on agriculture, our two biggest industries. So if you're a business thinking about moving to Wisconsin right now you should know whether it's 13, 130, 1,300 or 13,000 jobs, you're one of the best places in the world to be at in Wisconsin because we value manufacturing. That's why it takes a little longer than a typical job out there or a typical project out there," he said.
Walker also said Foxconn would not see any money from the incentives package until the company begins to follow through on its promises.
"We have what you call 'pay as you grow.' So they don't get a penny if the jobs don't materialize and they don't make the capital investment," he said.
Foxconn will make an initial investment of $10 billion to create its new manufacturing facility in the U.S. The project could generate as many as 13,000 direct jobs, according to Walker, and the starting salary for those positions will be $53,000 plus benefits. The Foxconn plant could also potentially create 22,000 indirect positions within Wisconsin.
The Associated Press contributed to this report.