Wisconsin Democrats Stay in Illinois, Await Compromise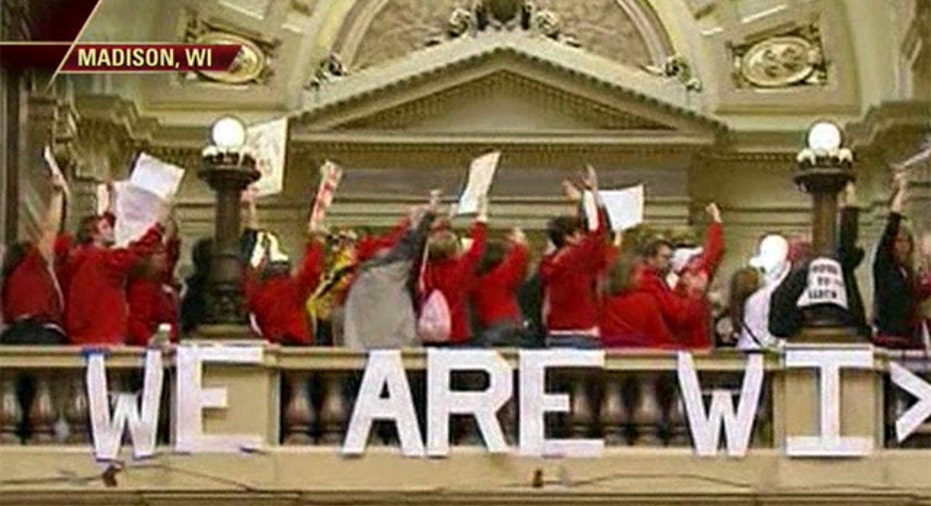 Wisconsin's 14 state senate Democrats who left the state to prevent a vote on a bill that would limit collective bargaining for public workers had no plans to return on Sunday, a spokesman said.
"I think obviously people would like to move forward with this and find an agreement that protects workers' rights and balances the budget," said Mike Browne, spokesman for Democratic state senate minority leader Mark Miller.
Asked when the Democrats would return to Wisconsin from various locations in Illinois, Browne said, "Not today."
Republican Gov. Scott Walker said in a "Meet the Press" interview on Sunday that limits to collective bargaining were needed to address the state's budget deficit. He said the Democrats should come back, debate and vote.
Browne said that "there's an opportunity here to find agreement."
"That will require the Republican leadership and the governor to come to the table," Browne said. "That's what the Democrats continue to ask for."