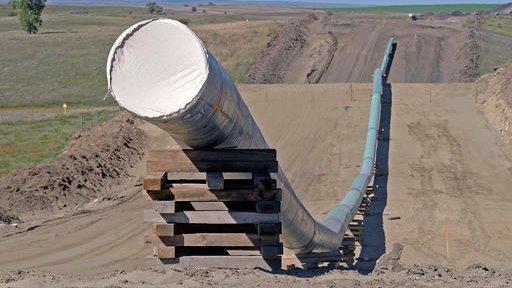 In one of his initial executive orders during his first week in office, President Donald Trump revived the Dakota and Keystone pipeline projects, signaling a shift in U.S. energy policy.  Murray Energy CEO Robert Murray discussed what Trump policies mean for the U.S. energy sector and big coal in particular.
"This was a victory for the working men and women of this country," Murray told the FOX Business Network's Charles Payne on Friday.
But despite the shift in energy policy under the new administration, is it too late for the coal industry?
"It is not too late, he cannot bring the coal industry back, President Trump and Vice President Pence and their administration, to where it was, but they can stop the destruction."
Murray hopes the coal industry will now get support from the Senate as well.
"The U.S. Senate has not done anything for coal in the last three years, hopefully their excuse now is gone."
Among the issues Murray hoped the Trump Administration would address next as part of its energy agenda were the EPA and Department of Energy, saying "Cut the U.S. EPA in half, eliminate the Department of Energy."
On whether the Trump Administration would move quickly to boost fracking and potentially export U.S. coal and natural gas, Murray responded, "I'm willing to compete against natural gas.  I'm an American."
More from FOXBusiness.com…
But Murray called for more of a balance between regulations and supporting the environment.
"I'm also for the environment. But what we've had here are regulations for the sake of regulations to satisfy environmental radicals."
Murray explained that that he wanted government leadership that would be fair and not choose winners and losers within the energy sector.
"You give me the ball and I'll compete with natural gas all day if I have a level playing field."