Will They or Won't They: Pressure on Fed to Act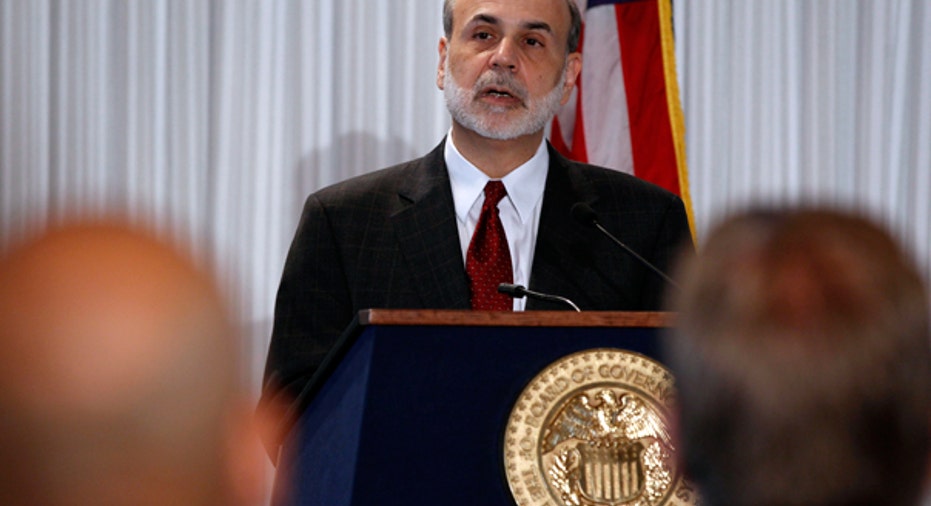 Pressure is rising on the Federal Reserve to get off the sidelines and provide another round of stimulus as one piece of data after another has revealed a sputtering U.S. economy.
The Federal Open Markets Committee, which sets most Fed policy, winds up two days of meetings today and investors will be watching for signs that action is imminent.
Fed officials will announce their policy decision at 12:30 p.m. ET. At 2 p.m., FOMC members will release their updated fiscal projections and they are sure to be more pessimistic than earlier this year.
Fed Chairman Ben Bernanke will then conclude the two-day meeting with a 2:15 p.m. press conference.
The debt crisis in Europe has flared up significantly in recent months, piling on top of three consecutive months of weak labor reports in the U.S. The housing market, a key barometer of economic health in the U.S., has remained stagnant for years despite record-low mortgage rates and a surplus of relatively cheap homes on the market.
The majority of FOMC board members apparently favor more action. A vocal minority has argued that too much stimulus will lead to troublesome inflation down the road.
Bernanke has made it clear time and again that he's ready to act if circumstances warrant it.
The most likely move would be an extension of "Operation Twist," a program designed to lower long-term interest rates through a shift in the Fed's portfolio that favors securities with maturities of six years or longer. The original program is set to expire at the end of the month.
Another round of quantitative easing is seen as unlikely. The Fed has outright purchased more than $3 trillion is U.S. securities since the economic crisis began in 2008.
"Markets have been treading water ahead of the FOMC decision. We expect an extension of Operation Twist but no further expansion of the Fed's balance sheet," said analysts at Global Macro Daily, a research firm.
Short-Lived Optimism Early in 2012
Some analyst have speculated the Fed could push back even further its projection for raising a key interest rate. The rate at which banks lend to each other overnight was reduced to a historic low of 0% to 0.25% in December of 2008 and it has remained there ever since.
To provide a sense of stability for businesses that need to borrow, the Fed has said it won't be raising that rate until at least late 2014. An extension of that is an option that buys the Fed more time without having to take specific action on stimulus.
Of course, the Fed could do nothing, extending Bernanke's practice of reassuring investors that the Fed is ready to do whatever it takes if it becomes necessary to do something.
This is the approach favored by Dan Greenhaus, chief global strategist at BTIG LLC in New York.
"There is no doubt the economy stinks, but the Fed is quite clearly unsure, correctly or not, that it has the tools to affect outcomes in a sustainable manner… Given the various uncertainties surrounding monetary policy, we would prefer the Fed do nothing at the current meeting, choosing instead to wait for additional incoming information," he wrote in a research note to clients.
Early in 2012 the global economy seemed to be picking up steam. U.S. labor markets were recovering with three consecutive months of 200,000 jobs gained. Meanwhile, European fiscal leaders had reached a eurozone-wide agreement that seemed to quell fears of a breakup of the 17-member single currency system.
But it was short-lived. U.S. labor markets have fallen off a cliff and Europe is bordering on fiscal chaos. As all eyes and resources have been focused on Greece conditions have deteriorated in Spain and Italy.
Given how markets are now thoroughly interrelated, a slowdown in Europe means a slowdown in the U.S.