Will Record Bonus at Merrill Lynch Break the Bank?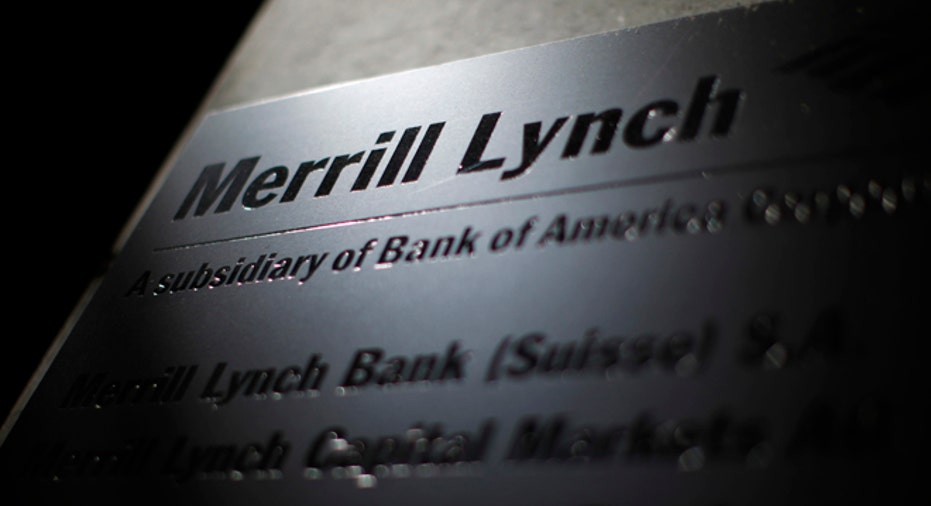 Bank of America's (NYSE:BAC) Merrill Lynch brokerage unit is said to have awarded a possible record-breaking hiring bonus to a team of financial advisers that has some industry experts questioning whether the move will end up costing the firm money in the long run, the FOX Business Network has learned.
Merrill Lynch lured the Los Angeles-based team headed by veteran broker Bruce Munster from Morgan Stanley (NYSE:MS) with a signing bonus that could equal about 400% of the group's total yearly revenues, according to industry executives with knowledge of the matter. Merrill is said to have structured a deal that could pay the brokers more than $20 million to make the move, these people say.
Andrew Parish, chief executive officer and founder of AdvisorHUB, a website that reports on events in the brokerage business including the Merrill signing package, calls the hiring bonus "very, very close" to the largest ever awarded to a team to jump to a competing firm. He added adding that Merrill is doing the deal in an effort "to land headliners," or major producers to its wealth management business.
Susan Atron, a spokeswoman for the Bank of America unit, wouldn't comment on specifics behind the deal, other than to confirm the Munster group joined Merrill last week.
In a statement, Michael A. Rogers, managing director and head of Merrill Lynch's Private Banking and Investment Group in Los Angeles, said "the firm is pleased to have Bruce Munster and his experienced team of wealth management advisors and analysts join our institution. Mr. Munster has clearly demonstrated success in the marketplace based on his high level of personal service to clients."
In a press release announcing the move, Merrill confirmed that the 10-member Munster team has more than $1.2 billion of client assets under management, and it produced revenues last year of $5.8 million.
The deal, according to people who have been briefed on the terms, will be paid to the team over a number of years, so in order for Munster and his group to recoup the full amount, they would have to remain at the firm as much as nine years. The team also must meet certain benchmarks in order to collect the full amount they are owed, these people say.
Broker signing bonuses have long been a controversial practice on Wall Street. In 1995, Wall Street top firms led by then Merrill Chief Executive Daniel Tully reached an informal agreement to try and do away with such deals. The move was urged by former Securities and Exchange Commission Chairman Arthur Levitt who believed signing bonuses prodded brokers to place their clients in risky investments that generated huge fees to repay the loans.
Over time, amid intense competition to grow wealth management units at the big banks, the so-called Tully Agreement became an anachronism, as firms dangled bigger and bigger deals to lure brokers who generate the most cash.
Still, people say the package offered to Munster and his team is financially risky for Merrill. Morgan Stanley, Wall Street's largest brokerage firm with 16,000 brokers, balked at matching the offer because it worried that a downturn in the markets would make the deal unprofitable. Brokers manage most of their client accounts on a fee basis -- meaning they earn fees based on a percentage of client assets. So if a client's assets decline, as they do during market downturns, those fees will decline with them.
A Morgan spokesman declined comment.
Parish of AdvisorHub said "there's no way the deal could be profitable" even over a nine-year time span given how most firms structure such bonuses and the zigs and zags of the markets. He estimates that Munster, the 39-year-old head of the team, could pocket between $6 million and $8 million.
"Not sure if this will ever work out for Merrill to make a profit," Parish added. "Maybe if they extended it out 14 years."