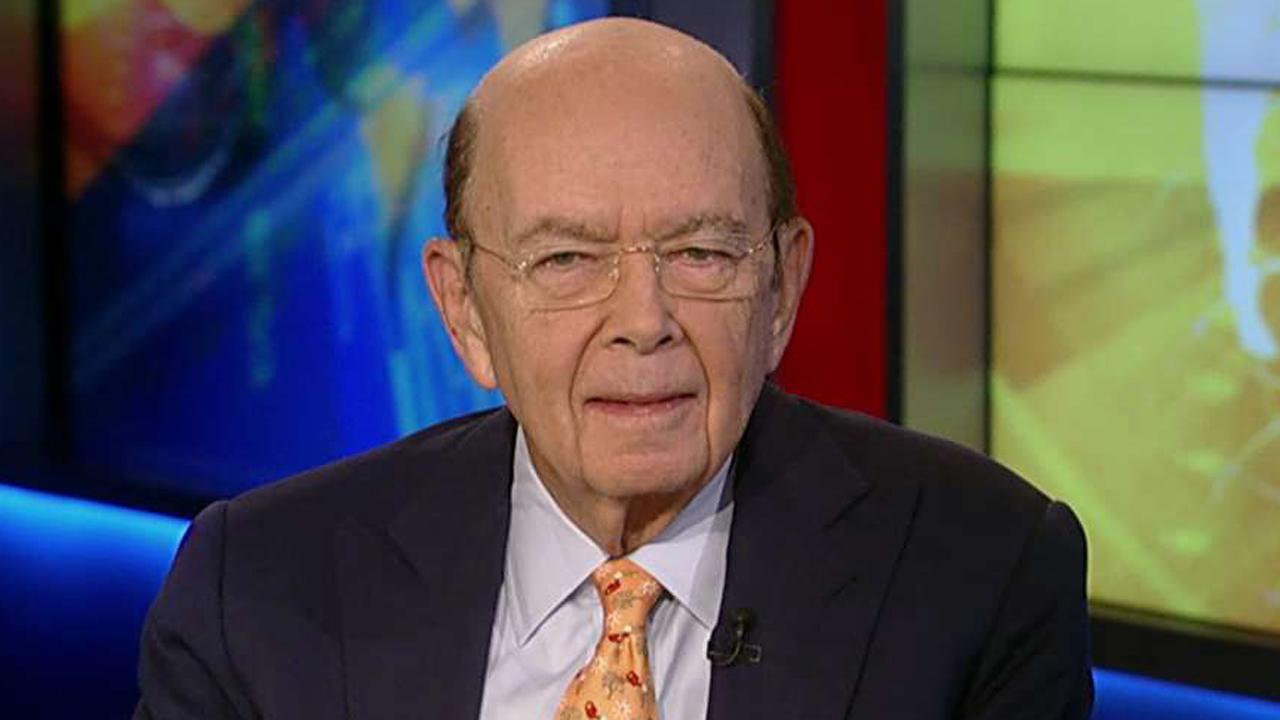 U.S. Commerce Secretary Wilbur Ross on Sunday discussed President Trump's executive orders aimed at identifying the country's trade deficit and cracking down on import duty evasion.
"There's never been a systematic examination, country by country and major product by major product, of why do we have the deficit," Ross said during an interview on "Sunday Morning Futures" with Maria Bartiromo.
Ross added that in some cases, the reason is "innocent," using the U.S.'s importing of some oil as an example.
"You can't blame anybody for that," he said. "But there's a lot that's due to cheating, there's a lot due to dumping, there's a lot that's due to subsidies that are illegal, lot to do with a lot of things that are not inherent in free trade."
The billionaire investor-turned-Trump Cabinet member also explained why the president signed the executive order on import duty evasion.
"What had happened was that the very clever importers, who are beating the laws in a lot of ways, set up shell companies—those do the technical importing. Then when we levee a fine there's no financially responsible party there. So this'll call for a process of bonding or putting up letters of credit or cash to make sure that when we levee a fine, we collect it," Ross said.
This week, President Trump will host Chinese President Xi Jinping at Trump's Mar-a-Lago resort in Florida. While on the campaign trail, Trump criticized China for its handling of North Korea and accused the country of having unfair trade policies.
"The two leaders will discuss global, regional and bilateral issues of mutual concern," Press Secretary Sean Spicer said in a statement.