Wholesale Inflation Unexpectedly Rises in October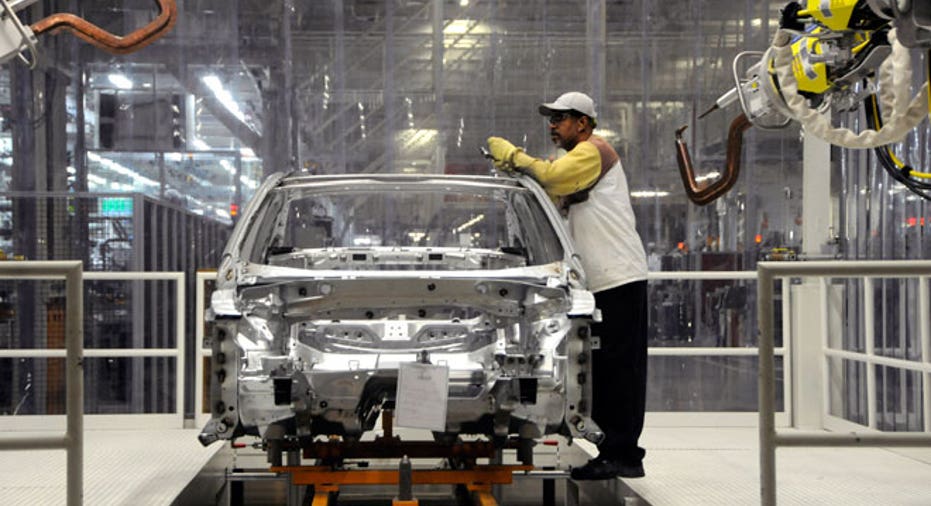 U.S. stock futures traded in a narrow range, switching between small gains and losses on Tuesday, as market reaction to inflation data, as well as news of a snap election in Japan and better-than-expected data from Germany, has been largely muted.
U.S. producer prices rose unexpectedly, in October, largely because of a spike in an erratic category that measures profit margins for wholesalers and retailers.
As expected, Japanese Prime Minister Shinzo Abe announced plans to call a snap election and to delay a planned sales-tax hike by 18 months, after data showed Monday the country fell into a recession.
A survey from ZEW showed improved German sentiment on the economy -- a sign the country's fortunes may be turning around, the ZEW institute said.
Futures for the S&P 500 index (SPZ4)(SPZ4) were flat at 2,039, while the Dow industrials (DJZ4) ticked up 3 points to 17,620. Futures for the Nasdaq-100 index (NDZ4) added 1.5 points to 4,213.75.
Next on the economic calendar is a release of home builders' index for November due at 10 a.m. Eastern.
Running out of steam: The S&P 500 (SPX) nabbed a record close on Monday, but closed up just 0.07%, dented by soft U.S. data and the downbeat news on Japan's economy. The S&P 500 has now logged five-straight sessions without a daily price change of more than 0.1%, which has some suggesting the rally may be slowly losing steam.
The U.S. stock market remains on course to "run deep into bubble territory" before crashing, wrote Jeremy Grantham, co-founder and chief investment strategist of Grantham Mayo van Otterloo, in a quarterly newsletter released Monday. He said bubble territory starts at 2,250 on the S&P 500, roughly another 10% gain from here. (Also see: A turning point for the S&P? http://www.marketwatch.com/story/decision-making-time-for-the-sp-2014-11-17.)
Billionaire investor Carl Icahn told a Reuters conference on Monday that he's also worried about a market selloff, though not for the next three to five years. (Read more in Need to Know http://www.marketwatch.com/story/bone-chilling-temps-put-the-us-and-the-stock-market-in-a-deep-freeze-2014-11-18.)
Mislav Matejka, strategist at J.P. Morgan Cazenove, said in a note dated Monday it has switched to overweight on the eurozone and cut U.S. equity exposure to underweight. Among the reasons: The eurozone has underperformed sharply, and valuations are improving versus the U.S.
Among Fed speakers, Minneapolis Federal Reserve Bank President Narayana Kocherlakota is schedule to give a speech on clarifying monetary policy objectives, in St. Paul, Minn at 1:30 pm Eastern Time.
Stocks to watch: Home Depot Inc. (HD)(HD)(HD) reaffirmed fiscal-year 2014 guidance and announced earnings per share of $1.15 in the third quarter. Manchester United Ltd. (MANU) posted lower revenue across all segments for its September quarter as the team failed to qualify for the Champions League during one of its worst seasons in more than two decades.
Dick's Sporting Goods Inc. (DKS) profit dipped due to weakness in its gold and hunting segments.
Urban Outfitters Inc. (URBN) reported a drop in third-quarter earnings on Monday, which weighed on shares in late trading.
Gold jumps as dollar falls: The news from Japan's Abe weighed on the dollar (USDJPY) versus the yen, which sent gold (GCZ4) prices higher by about 1.3%.The Nikkei 225 index rebounded 2.2% ahead of the announcements from Japan's Prime Minister.
European stocks and the euro (EURUSD) rose after ZEW report. Oil prices (CLZ4) were little changed.