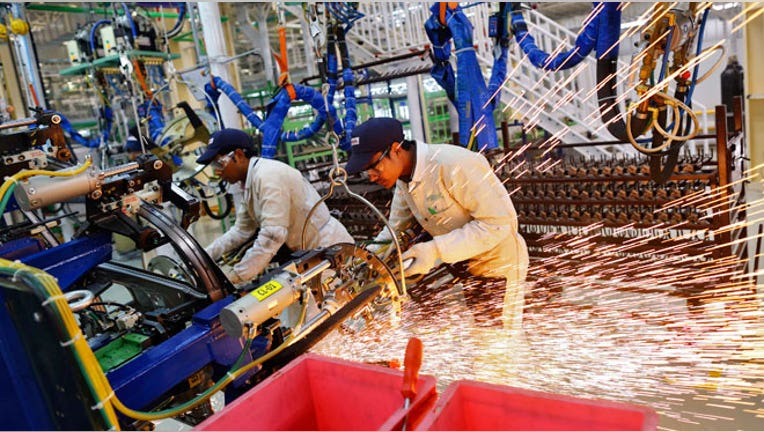 U.S. producer prices rose for a third straight month in July, but inflation pressures remain benign against the backdrop of lower oil prices and a strong dollar.
The Labor Department said on Friday its producer price index for final demand increased 0.2 percent last month after increasing 0.4 percent in June.
An increase of 0.4 percent in services prices, which offset a fall of 0.1 percent in the cost of goods, accounted for the increase in the PPI last month.
In the 12 months through July, the PPI fell 0.8 percent after declining 0.7 percent in June. It was the sixth straight 12-month decrease in the index.
Economists polled by Reuters had forecast the PPI edging up 0.1 percent last month and falling 0.9 percent from a year ago.
A strong dollar and weaker oil prices are keeping a lid on inflation, which has some economists believing that the Federal Reserve will be hesitant to raise interest rates next month.
Inflation has been persistently running below the Fed's 2 percent target. Last month, wholesale gasoline prices rose 1.5 percent after gaining 4.3 percent in June.
Food prices dipped 0.1 percent in July as egg prices tumbled after surging in recent months. Food prices increased 0.6 percent in June. Wholesale chicken egg prices fell 24.2 percent in July after soaring a record 84.5 percent in June.
The volatile trade services component, which mostly reflects profit margins at retailers and wholesalers, rose 0.4 percent in July after increasing 0.2 percent in the prior month.
A key measure of underlying producer price pressures that excludes food, energy and trade services rose 0.2 percent last month after increasing 0.3 percent in June. The so-called core PPI was up 0.9 percent in the 12 months through July. (Reporting by Lucia Mutikani; Editing by Paul Simao)