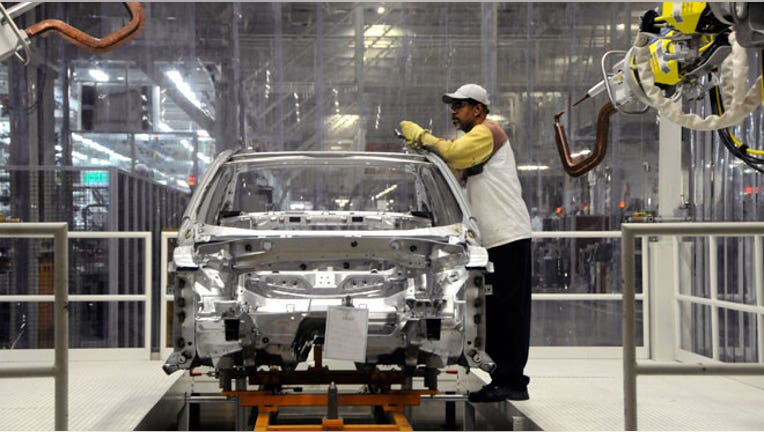 U.S. producer prices months in February rose by the most in five as gasoline prices spiked, but there was little sign of a broader increase in inflation pressures.
The Labor Department said its seasonally adjusted producer price index increased 0.7% last month after advancing 0.2% in January.
The rise in prices received by farms, factories and refineries was in line with economists' expectations.
In the 12 month through February, wholesale prices were up 1.7%, the fastest rise October and followed a 1.4% gain the prior month.
However, underlying inflation pressures remained contained, with wholesale prices excluding volatile food and energy costs rising 0.2% after a similar advance in January. The so-called core PPI had been expected to rise 0.2% last month.
In the 12 months through February, core PPI was up 1.7%, the smallest rise since January 2011. It had increased 1.8% in January.
While gasoline prices pushed up overall PPI last month, they have started to decline from their lofty levels, which should keep inflation pressures benign.
That will probably keep the Federal Reserve on its very easy monetary policy path, despite signs of strength in the jobs market. Policymakers hold a regular meeting next week to assess the health of the economy. The U.S. central bank is buying $85 billion in bonds per month and has said it would keep up its asset purchases until it sees a substantial improvement in the labor market outlook.
It hopes the purchases will drive down borrowing costs to spur faster economic growth.
In February, gasoline prices rose 7.2% after a 2.1% drop in January. Food prices fell 0.5%, almost reversing January's 0.7% rise.
Pharmaceutical products accounted for about 20% of the rise in core PPI last month. Elsewhere, passenger car prices rose 0.3%, while light trucks edged up 0.1%.