Who Will be Trump's VP? A Look at the Top Candidates
All eyes are on Trump as he prepares to announce his running mate at the end of the week. But, who exactly is he leaning towards?
Dr. Ben Carson, former Republican presidential candidate and current adviser to the Trump campaign, says the ideal candidate will possess the following qualities: expertise on terrorism, the economy and foreign policy, as well as the ability to get things done in Washington.
At the end of the day, it comes down to who gives Trump the best shot at becoming the next President of the United States. That means, a vice president who can also increase voters in swing states, and bring the GOP together.
FOXBusiness.com compiled a list of Trump's top VP picks, and what you should know about each.
1. Newt Gingrich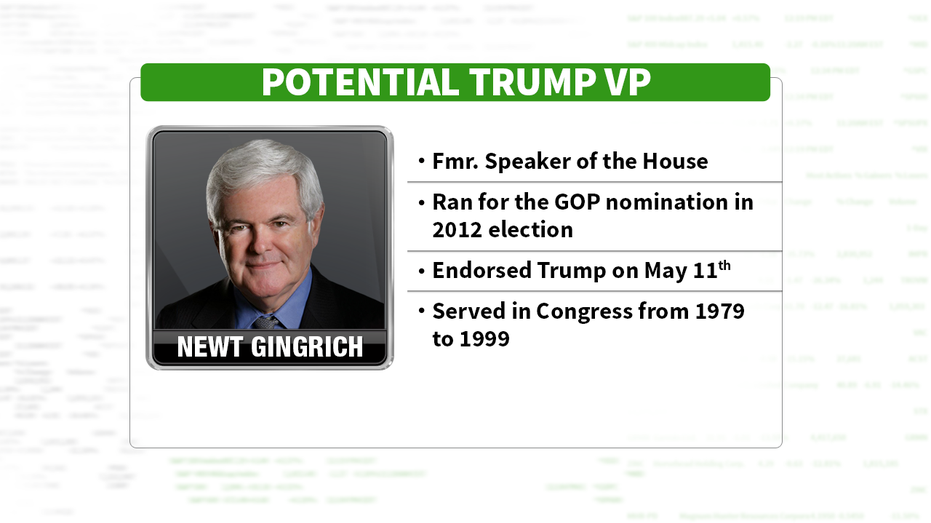 ---
Former Speaker of the House Newt Gingrich offers Trump a lot of help in areas the candidate is currently lacking. Gingrich constructed the "Contract with America," and led the country to four straight years of balanced budgets.
He is a veteran in politics, and knows how to handle himself on a debate stage. Gingrich also offers the opportunity to swing hardcore Republicans who encompass the "Never Trump" movement, and improve the GOP vote.
2. Chris Christie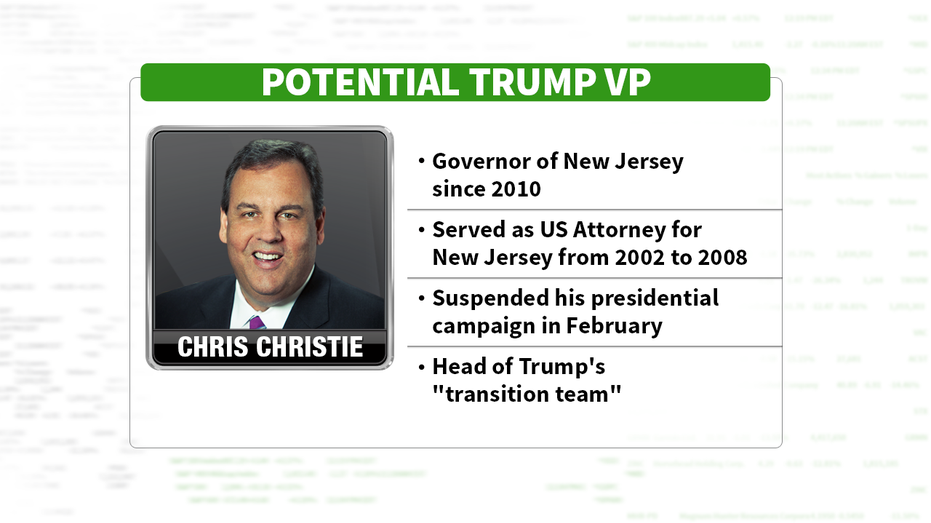 ---
After a short stint in the 2016 presidential race, New Jersey Governor Chris Christie pledged his support to the Republican frontrunner.
Christie is known for his loud and straightforward style, and can be viewed similarly as Trump. He is popular amongst Republicans.
3. Jeff Sessions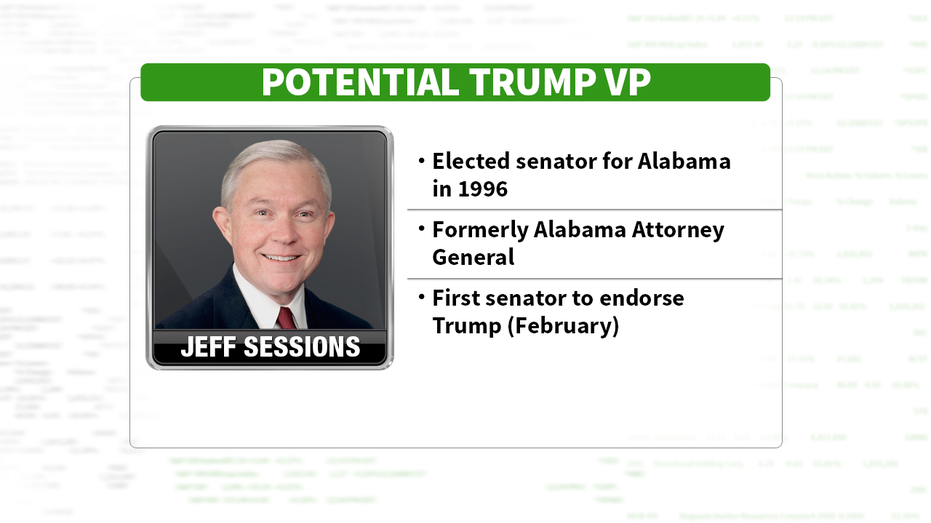 ---
Alabama Senator Jeff Sessions was the first Senator to endorse Donald Trump. A veteran in the world of politics, his 20-year career brings a great understanding of Washington.
He shares similar views in terms of immigration and securing the United States' border, a big cornerstone in the Trump campaign. Also, Sessions' experience serving as a member of the Senate Armed Services Committee gives him a good handle on national security.
As an added bonus, his former roles as U.S. Attorney and Alabama State Attorney General would allow him to tackle the Hillary Clinton private email case head on.
4. Mike Pence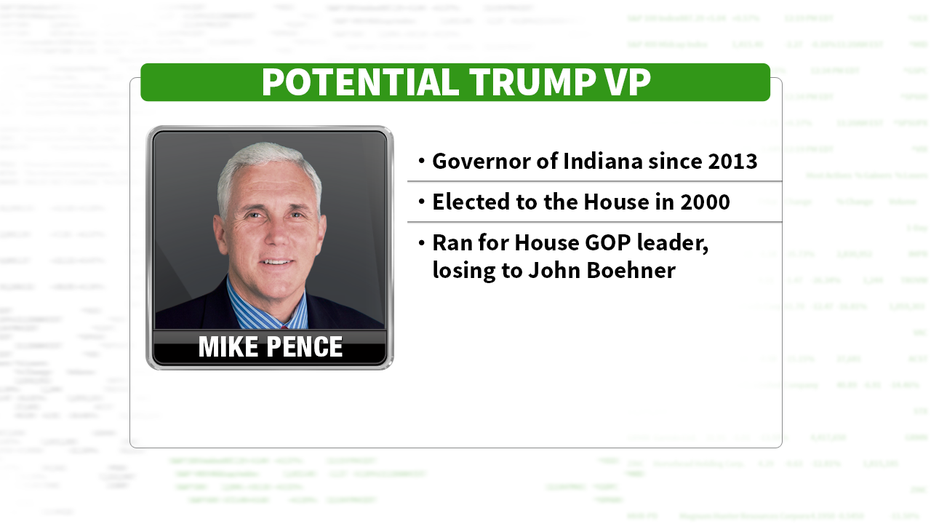 ---
The Republican governor of Indiana, who once thought of a 2016 presidential run himself, is considered to lean far right on the conservative spectrum.
Pence also has experience in Washington as a former member of the U.S. House of Representatives. Being an Evangelical Christian doesn't hurt Pence's appeal either.
5. Ret. Lt. Gen. Michael Flynn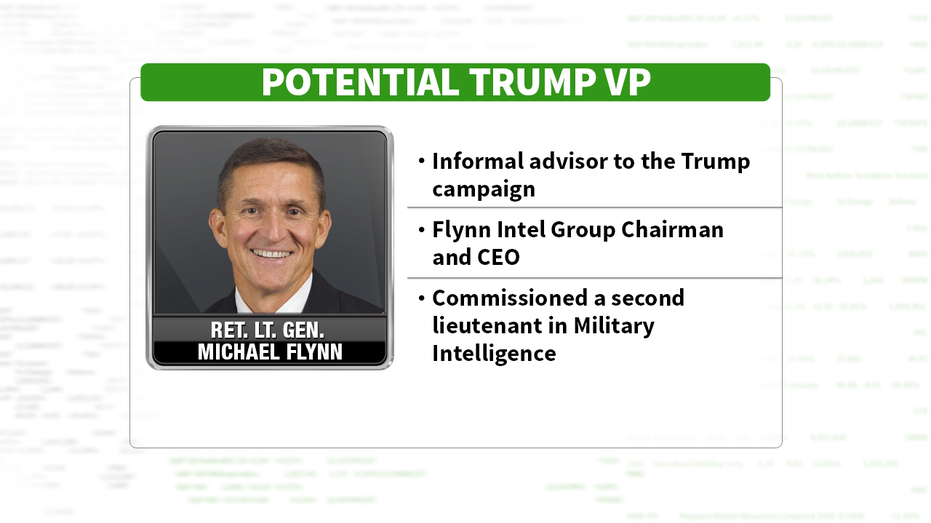 ---
A very strong candidate in regards to national security, retired Army General Michael Flynn offers a wide variety of knowledge in the area of global threats and can provide advice on issues facing the nation.
However, he lacks the political background, which seems at the moment to outweigh all the other qualities Trump's looking for in a vice president.