White House: Obama Wants Balanced Approach on Deficit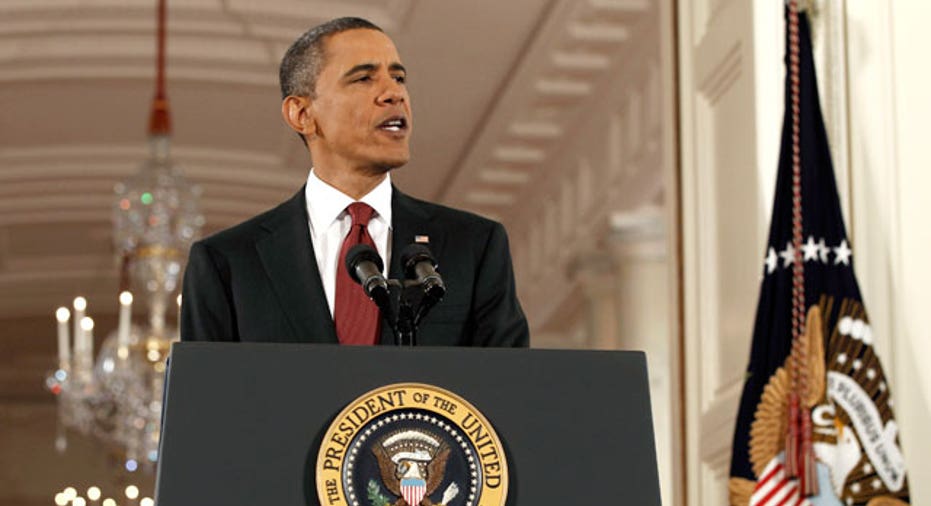 President Barack Obama will meet congressional lawmakers on Wednesday before delivering a major speech laying out his vision to reduce the long-term budget deficit, the White House said.
The meeting is set for 10:40 a.m. (1440 GMT) and leaders from both parties and both chambers of Congress are invited.
Obama's speech is scheduled for 1:30 p.m. (1730 GMT) at George Washington University in Washington. The president is expected to call for a balanced approach to tackling the deficit and rising debt -- a vision vastly different from the Republican plan the White House claims favors the rich at the expense of poor and elderly Americans.
Republicans congressional leaders invited to the White House include House of Representatives Speaker John Boehner and No. 2 House Republican Eric Cantor, as well as Senate Minority Leader Mitch McConnell and Senator Jon Kyl.
Congressional Democrats include House Minority Leader Nancy Pelosi, No. 2 House Democrat Steny Hoyer, Senate Majority Leader Harry Reid and Senator Richard Durbin.