White House, GOP agree to cut excess COVID funding as talks progress: sources
Biden and McCarthy will meet late Monday afternoon to discuss the debt limit negotiations
Republicans and Democrats appeared to be inching closer to an agreement to raise the debt ceiling, as both sides have agreed as part of the talks to claw back excess COVID pandemic funding that hasn't been spent, sources told Fox News Digital.
Another area of agreement so far is to include permitting reform in the agreement, something that members of both parties have said is needed to allow for faster approval of energy projects.
According to sources familiar with the talks, the two sides are also discussing other possible areas of agreement, including the tax rate on so-called "carried interest," which is investment manager income that is taxed at a lower capital gains rate rather than regular income. But it's not clear that idea can be included, as Republicans have made it clear they want to reduce the budget deficit with spending cuts rather than tax increases.
Carried interest has also been a sticking point for Democrats and progressive tax lobbyists. The provision was part of Biden's Inflation Reduction Act but was removed when it faced opposition from then-Democratic Sen. Kyrsten Sinema, I-Ariz.
MCCARTHY THREATENS TO CANCEL HOUSE RECESS IF DEBT CEILING DEAL ISN'T REACHED BY NEXT WEEK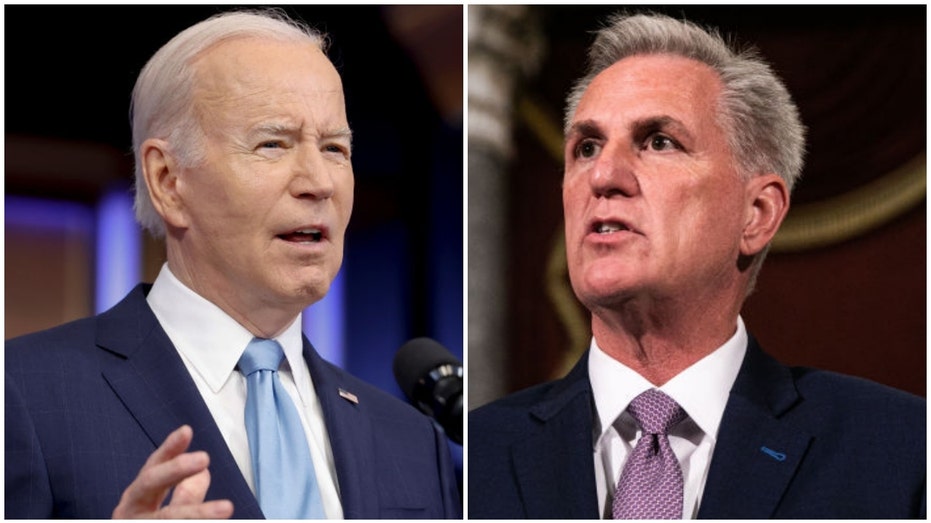 House Speaker Kevin McCarthy, R-Calif., was set to meet with President Biden late Monday afternoon in a bid to keep working on an agreement with just 10 days left before the government was expected to need to borrow more money in order to pay its current bills. Just before that meeting, Treasury Secretary Janet Yellen reiterated in a letter to McCarthy that more borrowing would be needed by early June, and possibly as early as June 1.
Republicans want a commitment to cut spending before more borrowing is allowed, while Democrats have said the borrowing limit should be increased without any conditions, although agreeing to cut unused COVID funding shows Democrats appear to be moving toward the GOP.
WHAT IS THE DEBT CEILING, AND WHAT DOES IT MEAN FOR YOU?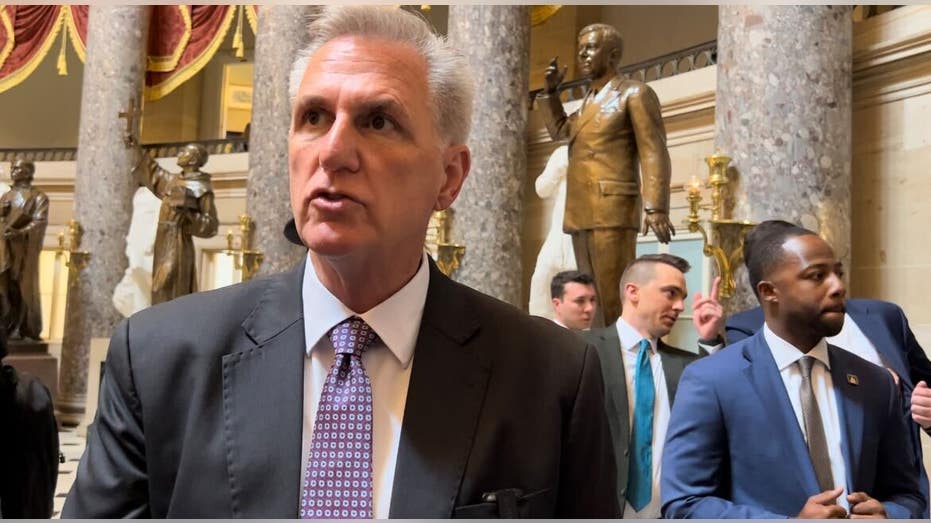 Obstacles still remain, however. Republicans have been demanding tougher work requirements for some Americans who receive federal benefits, which the majority of Democrats across the House and Senate oppose, and want to erode parts of the Inflation Reduction Act. Sources said there is no agreement in these areas yet.
It's also unclear how the two sides might find agreement on the GOP demand to limit discretionary spending to a 1% increase annually over the next 10 years. Sources said the White House proposed a counteroffer of freezing spending at fiscal 2023 levels with a 0% increase for one or possibly two years.
DEM WHO VOTED AGAINST GOP'S DEBT CEILING INCREASE WANTS TO BLOCK CONGRESS' PAY UNTIL IT RAISES DEBT LIMIT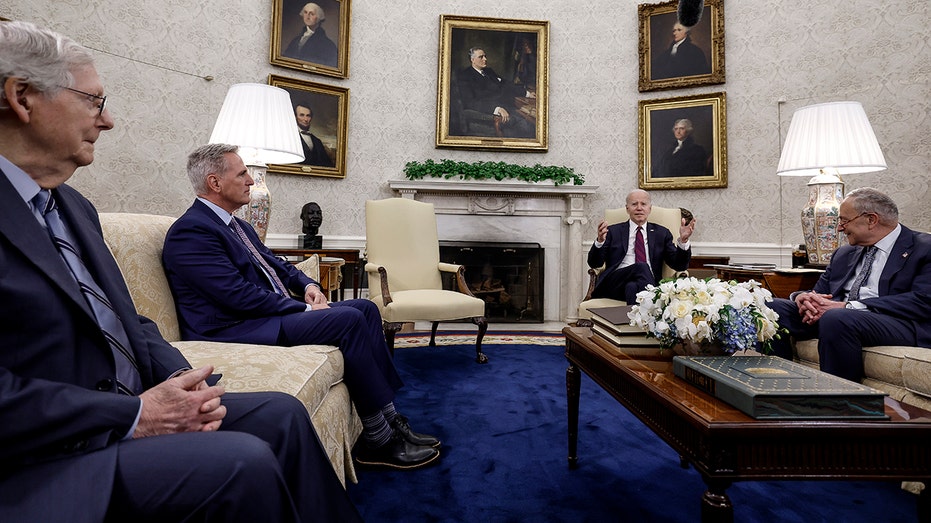 CLICK HERE TO GET THE FOX NEWS APP
In comments to reporters made earlier Monday, McCarthy once again reiterated his pledge to cut spending but would not go into specifics on what was being negotiated.