White House Cuts U.S. Growth Outlook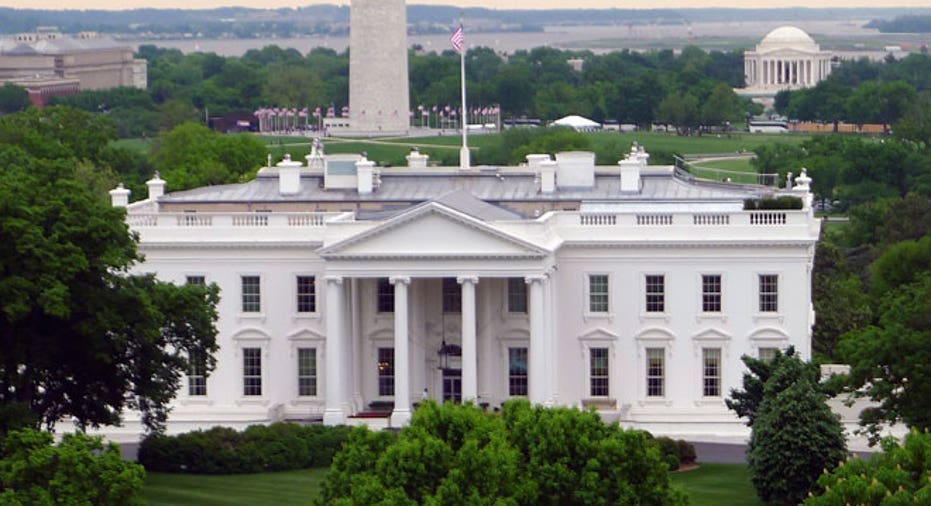 The White House cut its outlook for U.S. growth in 2012 and 2013 on Friday, hours after data showed the economy grew at a tepid pace in the second quarter, raising concerns about a slowdown that could mar President Barack Obama's re-election chances.
In its semi-annual budget review, the White House said it expected gross domestic product to rise 2.3 percent this year and 2.7 percent again next year - less than the 2.7 percent and 3.0 percent growth projections it made in February.
"The economy continues to face serious headwinds that have dampened growth and limited gains in employment," the mid-session report on Obama's fiscal 2013 budget proposal stated.
It also widened its estimate for the federal deficit in fiscal 2013 - which begins Oct. 1 - to $991 billion from the original $901 billion made in February, and said the budget gap for fiscal 2012 would be $1.211 trillion, slimmer than the original $1.327 trillion.
Over a 10-year window, from fiscal 2013 through 2021, it said deficits would be $240 billion lower than projected.
As has become customary in a politically divided Washington, Obama's 2013 budget proposal was rejected in Congress, where Republicans are opposed to raising taxes and Obama's Democrats want to collect more revenue alongside any spending cuts. The Republicans control the House of Representatives and Obama's fellow Democrats control the Senate.
An agreement struck last August to avert a sovereign default set spending levels for this year. Another fight is brewing over tax hikes and spending cuts slated for the end of 2012, a convergence of timing referred to as the "fiscal cliff."
Next week, the House is expected to vote against an Obama proposal to raise taxes on families making more than $250,000 a year. The Senate had backed the plan, which would extend tax rates begun under Republican former President George W. Bush for middle-class families for another year.
"If the president is serious about helping rebuild this economy, he will work with Republicans to stop these tax hikes and reform the tax code to create a better environment for private-sector job creation," House Speaker John Boehner, the top Republican in Congress, said in a statement on Friday.
Earlier on Friday, the Commerce Department said U.S. gross domestic product expanded at a 1.5 percent annual rate between April and June, the weakest pace of growth since the third quarter of 2011.
The budget was a searing political issue last summer, when a standoff between Democrats and Republicans over deficits and taxes brought the country to the edge of sovereign default and led to a credit rating downgrade.
Friday's weak second-quarter growth figure and continued concerns about U.S. unemployment are major political worries for Obama's campaign ahead of the Nov. 6 election, which depends on a sense that the economy is improving.
A CBS/New York Times poll published last week showed 39 percent of respondents approved of Obama's economic leadership while 55 percent disapproved. That represented a change from April, when 44 percent approved of the presidents' economic stewardship while 48 percent disapproved.