White House accomplishment list leaves out key details on gas prices, inflation
Gas prices remain 51% higher than when President Biden took office
The White House released a list of President Biden's accomplishments Wednesday, but omitted key details about his record on gasoline prices and inflation.
White House Chief of Staff Ron Klain and other top officials posted the list on Twitter in an effort to prepare Americans for political conversations with family members during the holiday. The list touted recent gas price declines, "moderating" inflation levels and Biden's work "unsnarling supply chains to lower the cost of goods" as top accomplishments.
"One last item for your Thanksgiving dinner: some talking points when 'that Uncle' comes 'at you' about [Biden]," Klain tweeted.
At the top of the accomplishment list, the White House notes that gas prices have fallen $1.35 per gallon since June. 
INFLATION PUSHES SOME AMERICANS TO SKIP THANKSGIVING DINNER: SURVEY
However, the list does not mention that gas prices had surged to an all-time record of more than $5 per gallon nationwide in June during Biden's presidency. In addition, the current average price of gas of $3.61 a gallon remains 51% higher than the average pump price in late January 2021, when Biden took office, according to the Energy Information Administration.
Additionally, the list fails to address other energy prices, which continue to increase across the country. For example, fuel oil has surged 58.1%, utility gas service has increased 33.1% and electricity prices has gone up 15.5% year-over-year, recent Department of Labor data showed.
SEE IT: THANKSGIVING TRAVELERS FACED MAJOR PRICE INCREASES FOR AIRFARE, HOTELS
"For consumers, the problem is that a lot of people think that because gasoline prices have come down, the cost of home energy has come down as well, which isn't true," Mark Wolfe, executive director of the National Energy Assistance Directors Association, previously told FOX Business.
"They're different fuels and different dynamics," he continued. "So, as we go into winter, for families struggling with very high inflation for the last year, this is another issue that's going to fall."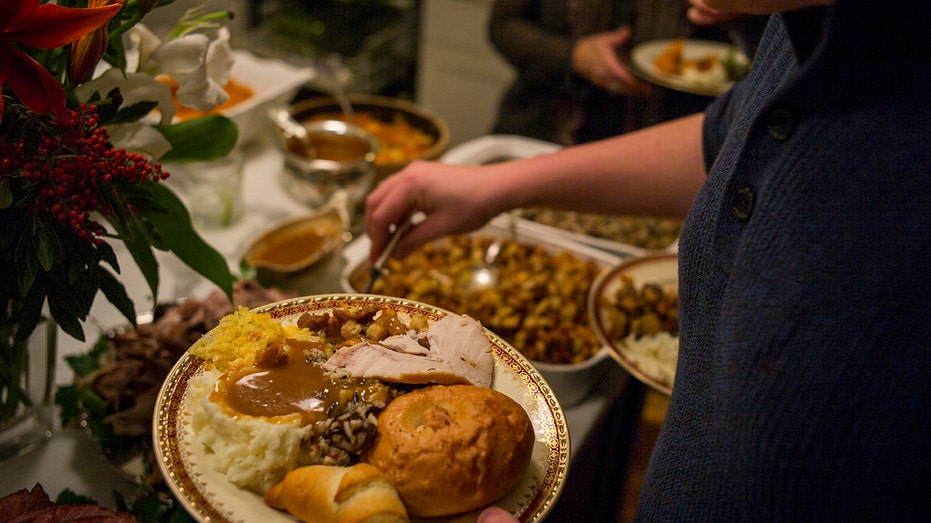 The list also includes misleading information on inflation and higher consumer prices, suggesting that prices are coming down.
In October, the most recent month with data, the Consumer Price Index went up 7.7% on an annual basis, close to the key inflation measure's record high. Over the summer, the index climbed 9.1%, the largest hike in four decades.
Also, Thanksgiving meals are expected to cost 20% more this year compared to last year as a result of inflation. According to the American Farm Bureau Federation (AFB), such an increase in food prices would lead to the most expensive Thanksgiving since the group began tracking holiday prices 37 years ago.
GET FOX BUSINESS ON THE GO BY CLICKING HERE
"General inflation slashing the purchasing power of consumers is a significant factor contributing to the increase in average cost of this year's Thanksgiving dinner," Roger Cryan, the AFB's chief economist, said this week.
The White House did not immediately respond to a request for comment.
FOX Business reporter Megan Henney contributed to this report.