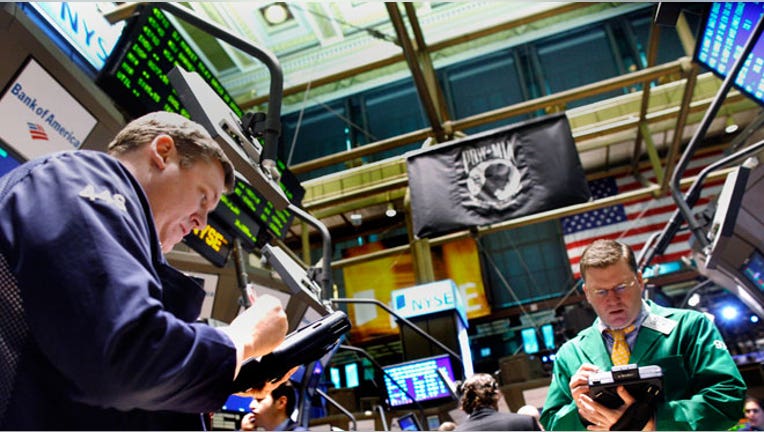 Whether it was on social media, television or through statements, just a few of the 2016 candidates for president reacted to Monday's China-led global markets selloff.
The majority of candidates in both parties did not acknowledge the market selloff on social media or return emails for comment from FOXBusiness.com.
Donald Trump was actively Tweeting and Instagramming his thoughts on the China-led selloff.
Carly Fiorina told FOXBusiness.com: "This correction is overdue-- the economic fundamentals don't justify the record highs we've reached. The Federal Reserve's easy money policy has contributed to a frothy stock market.The Chinese economic slowdown, which also has been anticipated, obviously is contributing to the dramatic selloff. The stock market is now returning to levels more reflective of economic fundamentals.Now that this has happened, we need to do what's necessary to get our economy going and growing again."
Fiorina also appeared on The Intelligence Report with Trish Regan to talk about the selloff.
Watch: Carly Fiorina: I've Been Expecting a Correction
John Kasich appeared on Fox News Channel's Sunday Morning Futures with Maria Bartiromo and spoke about his long-term belief in the strength of the U.S. economy. "I think at this point we're starting to see the bubble bursting in China" Kasich said. He also cited his three key ingredients to growth: deregulation, corporate incentives, and a balanced budget.
Watch: Kasich Touts Bipartisan Approach, Successes as Governor
Bernie Sanders weighed in on the stock market plunge with a series of Tweets from both his Senate and presidential campaign accounts.
Chris Christie appeared on America's Newsroom on Fox News Channel and spoke to Martha MacCallum about China: "Well, first of all, what people need to know is this is a history of failed policies by this president. What's happened is because this president has run up more debt than any president in American history, that debt has been given to us in large measure by the Chinese. And so now, as the Chinese markets tends to have a correction, which they're doing right now, it's going to have an even greater effect because this president doesn't know how to say no to spending, doesn't know how to say no to a bigger, more intrusive government. So, what you need to do in the Oval Office is rein this government in, stop running up so much debt. That's what I did in New Jersey as governor of New Jersey, it's what I would do as president of the United States."
Watch: Chris Christie Talks to Martha MacCallum on the Fox News Channel
Gov. Mike Huckabee appeared on Varney & Co. to discuss the market selloff. He says the number one thing for economic reform is to pass the Fair Tax Act, which imposes a national sales tax in lieu of personal and corporate income tax rates.
Watch: Mike Huckabee on Getting the U.S. Economy Back on Track
Jim Gilmore, the former governor of Virginia, outlined his economic growth plan in a Medium post that focuses on reforming the tax code. His main points include a flat tax rate of 15% on all business income and rates of 10%, 15% and 25% on individual income as laid out in the Internal Revenue Code.