WH: 'Obstructionism' Thwarted Fed Nominee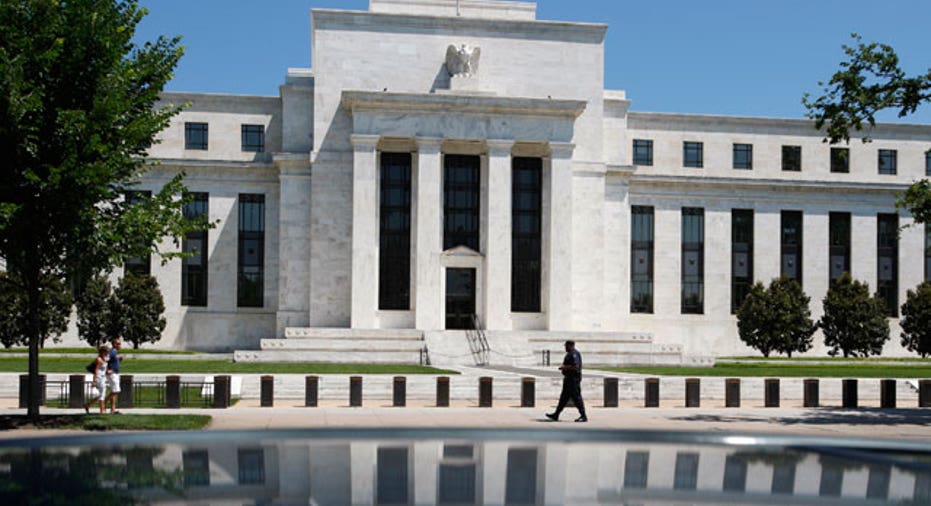 The White House said Monday it was disappointed Nobel Prize winner Peter Diamond's nomination to be a Federal Reserve governor was thwarted by "partisan obstructionism" and promised to name a new candidate soon.
Diamond said Sunday he planned to withdraw as a nominee for the role at the U.S. central bank after his candidacy was repeatedly opposed by Republicans.
"Peter Diamond, a Nobel laureate and one of the nation's top economists, would have brought extraordinary expertise and knowledge of the economy to the Board of Governors of the Federal Reserve," White House spokesman Jay Carney said.
"We are deeply disappointed that this candidate, who had initially seen bipartisan support, fell victim to partisan obstructionism at this important time for our economic recovery."
Diamond's withdrawal -- a recognition that Republican objections could not be overcome despite three committee votes approving him -- leaves the White House with two vacancies to fill on the seven-seat Fed board as the central bank debates what to do about a weak economy after its $600 billion bond buying program ends this month.
Diamond, an MIT professor who is an expert on pensions and behavioral economics, was first nominated for the board in April 2010.
"The president will nominate an individual for this position as soon as possible and continues to urge the Senate to act on the numerous nominees awaiting confirmation," Carney said. "The president wishes Professor Diamond the very best in the future."
'GARNERING BIPARTISAN SUPPORT'
The top Republican on the Senate Banking Committee, Richard Shelby, has criticized Diamond for lacking specific monetary policy experience.
Shelby said on Monday that it was time to move on.
"It is my hope that President (Barack) Obama will now nominate someone capable of garnering bipartisan support in the Senate. It would be my hope that the president does not seek to pack the Fed with those who will use the institution to finance his profligate spending and agenda," he said.
The nomination of Diamond, who won the Nobel Prize in Economic Sciences in October 2010, fell victim to Republican score-settling. Under Democratic control, the Senate in 2008 blocked a nominee of Republican President George W. Bush. Another factor was a newly invigorated opposition to government and monetary intervention to stimulate economic growth during recessions.
Disagreement over spending cuts has stalemated efforts to raise the U.S. debt ceiling, raising the possibility, however remote, of a U.S. debt default.
(Reporting by Jeff Mason and Laura MacInnis; Editing by Will Dunham and Bill Trott)