Weekly Jobless Claims Unexpectedly Rise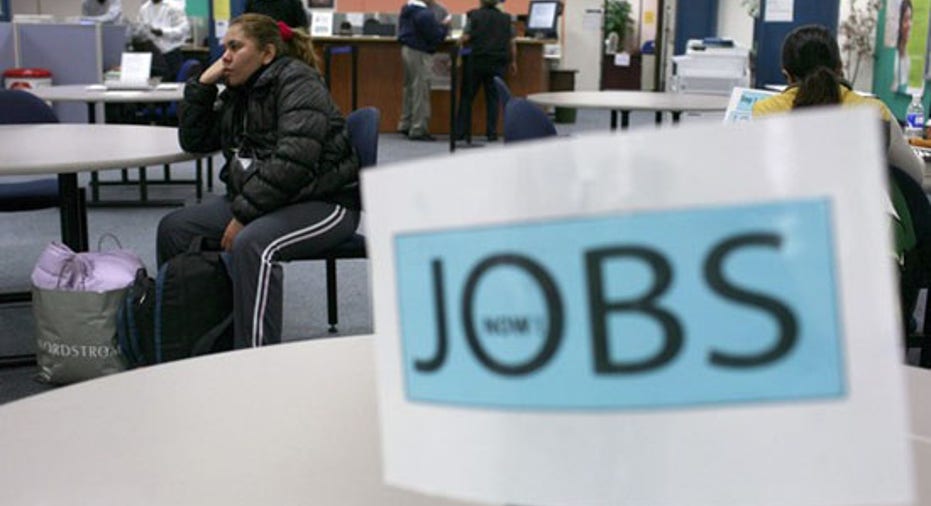 New claims for unemployment benefits rose unexpectedly last week, popping above 400,000 for the first time in just over a month and reinforcing the view that the battered labor market was healing only slowly.
Initial claims for state unemployment benefits climbed to a seasonally adjusted 402,000 from an upwardly revised 396,000 in the prior week, the Labor Department said on Thursday.
Economists polled by Reuters had forecast claims at 390,000.
The U.S. economy has gathered steam in the second half of the year, expanding at a 2 percent annual rate in the third quarter. It could accelerate in the fourth quarter.
That could help the country avoid a new recession, which is expected in the euro zone. But economists still see a risk of a U.S. recession next year, especially if lawmakers allow extended unemployment benefits and a payroll tax cut to expire at the end of 2011.
A Labor Department official said there was nothing unusual in the data, although government statisticians had to estimate claims data for Alaska and Washington DC.
The four-week moving average of claims, a closely followed measure of labor market trends, increased 500 to 395,750.
Initial claims below the 400,000 mark are normally seen as pointing to some healing in the jobs market.
The number of people still receiving benefits under regular state programs after an initial week of aid rose 35,000 to 3.74 million in the week that ended November 19.
Economists had forecast so-called continuing claims falling to 3.65 million from a previously reported 3.69 million.
A total of 7.01 million people claimed unemployment benefits under all programs during the week ending Nov 12, up 276,832 from the prior week.