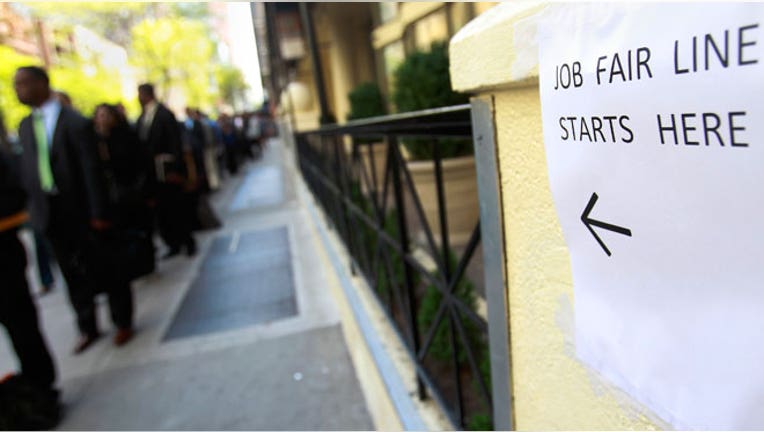 New applications for U.S. unemployment insurance benefits rose last week to their highest rate since February, but remained at levels considered consistent with a firming labor market.
Initial claims for state unemployment benefits rose 15,000 to a seasonally adjusted 297,000 for the week that ended July 4, the U.S. Department of Labor said on Thursday.
The previous week's claims were revised to 282,000, showing that 1,000 more people filed than initially reported. Economists polled by Reuters had expected new applications to fall to 275,000 last week.
Thursday's jobless claims report marks the 18th consecutive week of new filings below 300,000, which is seen as a sign that the labor market is improving.
A Labor Department analyst said there was nothing unusual in the latest claims report.
The four-week moving average of claims, which smoothes out week-to-week fluctuations and is therefore considered a better gauge of the labor market, rose 4,500 to 279,500 last week.
A government report last week showed employers adding 223,000 jobs last month and the U.S. unemployment rate sliding to 5.3 percent.
Continued claims - the number of people still claiming jobless benefits after an initial week of aid - rose 69,000 to 2.334 million in the week ended June 27, the Labor Department said. (Reporting by Elvina Nawaguna; Editing by Andrea Ricci)