Weekly Jobless Claims Rise to 344,000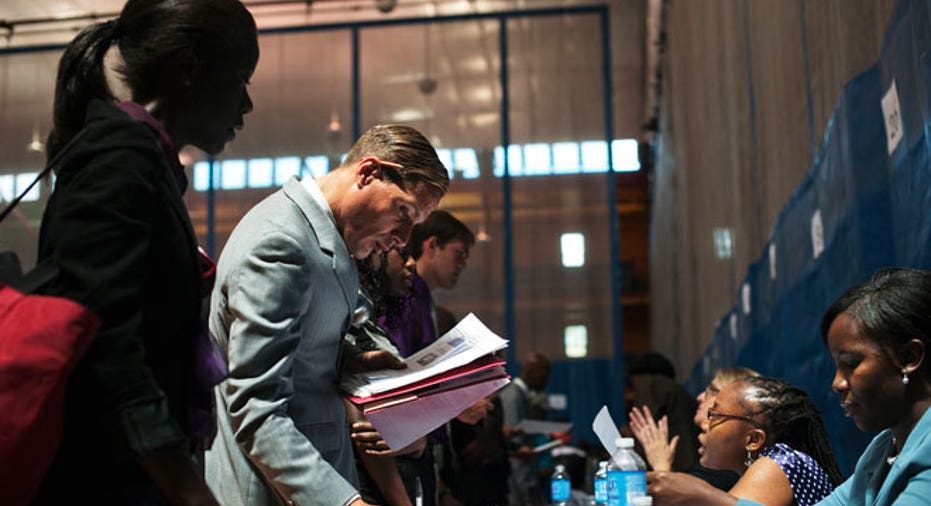 The number of Americans filing new claims for unemployment benefits unexpectedly rose last week, but the underlying trend continued to point to improving labor market conditions.
Initial claims for state unemployment benefits increased 14,000 to a seasonally adjusted 344,000 for the week ended April 26, the Labor Department said on Thursday. That was the highest level since February.
Claims for the week ended April 19 were revised to show 1,000 more applications received than previously reported.
Economists polled by Reuters had forecast first-time applications for jobless benefits falling to 319,000.
Claims are volatile around this time of the year because the timing of the Easter and Passover holidays and school spring breaks makes it difficult to adjust for seasonal fluctuations.
The four-week moving average for new claims, considered a better measure of underlying labor market conditions as it irons out week-to-week volatility, rose only 3,000 to 320,000.
A Labor Department analyst said there were no special factors influencing the state level data.
The claims data has no bearing on Friday's April employment report, as it falls outside the survey period.
The government is expected to report that nonfarm payrolls increased by 210,000 last month after rising by 192,000 in March, according to a Reuters survey of economists.
The unemployment rate is forecast falling one-tenth of a percentage point to 6.6 percent.
The claims report showed the number of people still receiving benefits after an initial week of aid increased 97,000 to 2.77 million in the week ended April 19.