Weekly Jobless Claims Rise Less than Expected, Point to Firming Labor Market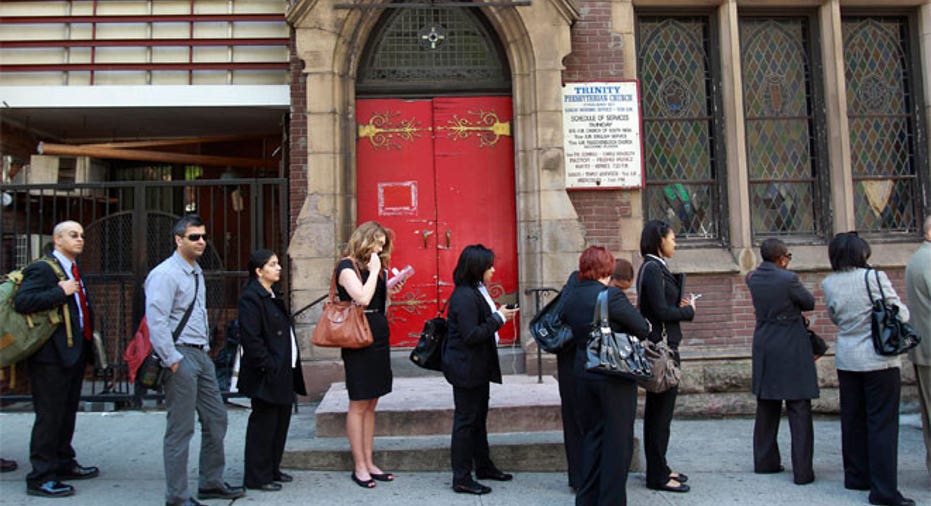 The number of Americans filing new claims for unemployment benefits rose less than expected last week, suggesting an acceleration in job growth in September.
Initial claims for state unemployment benefits increased 12,000 to a seasonally adjusted 293,000 for the week ended Sept.20, the Labor Department said on Thursday.
Claims for the prior week were revised to show 1,000 more applications received than previously reported.
Economists polled by Reuters had forecast claims rising to 300,000 last week.
The four-week moving average of claims, considered a better measure of labor market trends as it irons out week-to-week volatility, fell 1,250 to 293,500.
A Labor Department analyst said there were no special factors influencing the state level data.
Claims are hovering near their pre-recession levels, an indication that labor market conditions are tightening despite August's sharp slowdown in job growth.
The jobless claims report showed the number of people still receiving benefits after an initial week of aid edged up 7,000 to 2.44 million in the week ended Sept. 13.
The data for the so-called continuing claims covered the household survey week from which the unemployment rate for September will be calculated.
Continuing claims fell 89,000 between the August and September survey weeks, suggesting some improvement in the unemployment rate. The jobless rate was at 6.1 percent in August.