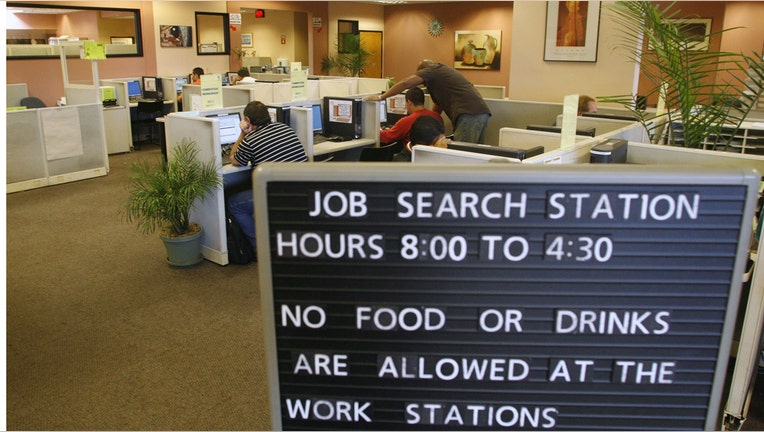 The number of Americans filing for unemployment benefits rose to a five-month high last week, but likely does not signal a deterioration in the labor market as the underlying trend remained consistent with tightening conditions.
Initial claims for state unemployment benefits increased 13,000 to a seasonally adjusted 282,000 for the week ended Dec. 5, the highest level since early July, the Labor Department said on Thursday. The prior week's claims were unrevised.
Claims data tend to be volatile around this time of the year. The four-week moving average of claims, considered a better easure of labor market trends as it strips out week-to-week volatility, rose only 1,500 to 270,750 last week.
Claims have now been below the 300,000 threshold, which is normally associated with healthy labor market conditions, for 40 straight weeks. This is the longest since the early 1970s. As the labor market approaches full employment there is probably little room for further declines.
A Labor Department analyst said there were no special factors influencing the data and only claims for Louisiana had been estimated as the state implements a new computer program.
The labor market resilience, despite slowing consumer spending and housing market activity, is likely to give the Federal Reserve confidence to raise interest rates next Wednesday for the first time in nearly a decade.
The government reported last week that the economy added 211,000 jobs last month, keeping the unemployment rate at a 7-1/2-year low of 5.0 percent.
The claims report showed the number of people still receiving benefits after an initial week of aid increased 82,000 to 2.24 million in the week ended Nov. 28. The four-week moving average of the so-called continuing claims rose 16,500 to 2.18 million.
(Reporting By Lucia Mutikani; Editing by Andrea Ricci; ((Lucia.Mutikani@thomsonreuters.com; 1 202 898 8315; Reuters; Messaging: lucia.mutikani.thomsonreuters.com@reuters.net)))