Weekly Jobless Claims Remain Unchanged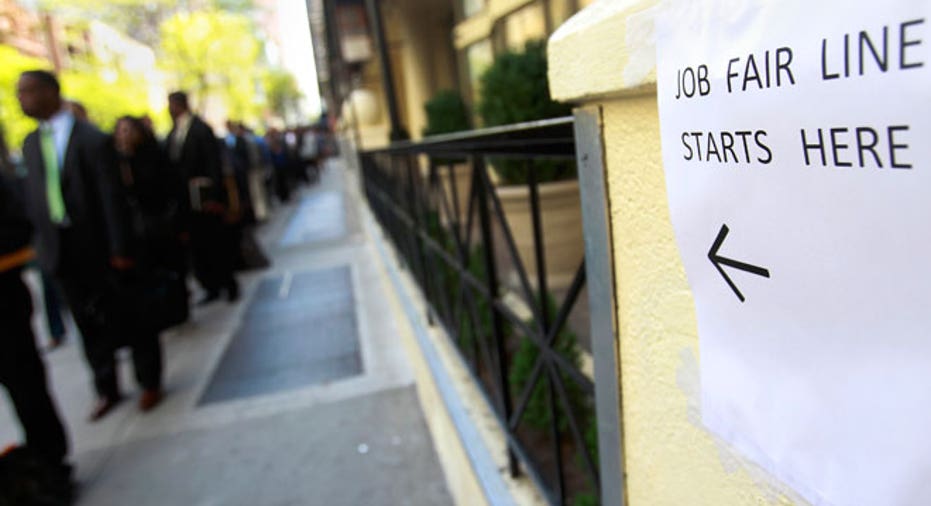 New claims for unemployment benefits were unchanged last week, according to government data on Thursday that will do little to ease concerns about a recent slowdown in jobs growth.
Initial claims for state unemployment benefits held steady at a seasonally adjusted 370,000, the Labor Department said.
The prior week's figure was revised up to 370,000 from the previously reported 367,000.
Economists polled by Reuters had forecast claims falling to 365,000 last week. The four-week moving average for new claims, considered a better measure of labor market trends, fell 4,750 to 375,000.
The data comes on the heels of three straight months of slowing employment gains. Companies added 115,000 new jobs to their payrolls in April, the fewest in six months.
Thursday's report on claims covered the week for May's payrolls survey. The four-week average of new applications fell marginally between the April and May survey periods, suggesting not much change in labor market conditions.
Still, many economists think the April report gave an overly dim view of the economy, and pin the pull-back in job creation as payback for a mild winter that boosted gains in prior months.
The U.S. Federal Reserve appears disinclined to ramp up its support for the economy anytime soon unless the recovery stumbles. Minutes from the Fed's April meeting released on Wednesday supported that view.
A Labor Department official said there was nothing unusual in the state-level claims data and no states had been estimated.
The number of people still receiving benefits under regular state programs after an initial week of aid rose 18,000 to 3.27 million in the week ended May 5.
The number of Americans on emergency unemployment benefits fell 22,150 to 2.67 million in the week ended April 28, the latest week for which data is available.
The number of people on extended benefits slipped 45,824 to 304,755. Most states that were eligible for the extended benefits program following the 2007-09 recession lost that eligibility this year as their labor markets improved or stabilized.
That could artificially push down the unemployment rate if people dropping off the benefits rolls give up the hunt for work.
A drop in the share of working-age Americans either with a job or looking for one to near a 30-year low pushed the jobless rate down to 8.1 percent last month from 8.2 percent in March.
A total of 6.27 million people were claiming unemployment benefits during the week ending April 28 under all programs, down 149,759 from the prior week.