Weekly Jobless Claims Fall to 336,0000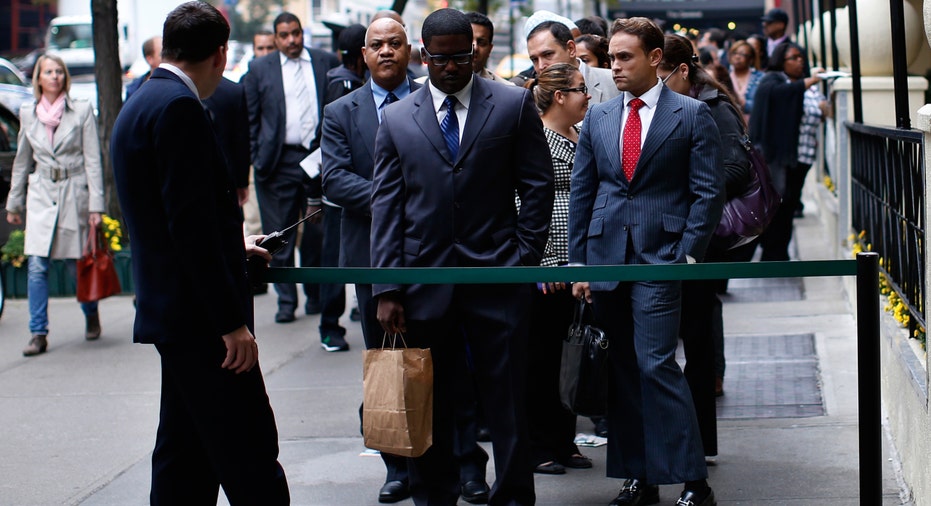 The number of Americans filing new claims for unemployment benefits fell last week, pointing to steadily improving labor market conditions, despite two straight months of weak hiring.
Initial claims for state unemployment benefits declined 3,000 to a seasonally adjusted 336,000, the Labor Department said on Thursday. Claims for the prior week were unrevised.
Economists polled by Reuters had forecast first-time applications for jobless benefits falling to 335,000 in the week ended February 15.
The four-week moving average for new claims, considered a better measure of underlying labor market conditions as it irons out week-to-week volatility, rose 1,750 to 338,500.
A Labor Department analyst said no states were estimated and there were no special factors affecting the state level data.
The claims data covered the survey week for February's nonfarm payrolls report. Snow storms slammed parts of the country last week, which could have kept some workers at home.
The brutally cold weather was blamed for a sharp slowdown in hiring in December and January. Claims have been tucked in a 325,000-348,000 range this year suggesting no fundamental shift in labor market conditions.
The claims report showed the number of people still receiving benefits under regular state programs after an initial week of aid increased 37,000 to 2.98 million in the week ended February 8.
The so-called continuing claims have been elevated in recent weeks and some economists say the cold weather could be preventing many recipients from going out to search for work and companies to delay hiring.