Weekly Jobless Claims Fall; Sandy Distorts Data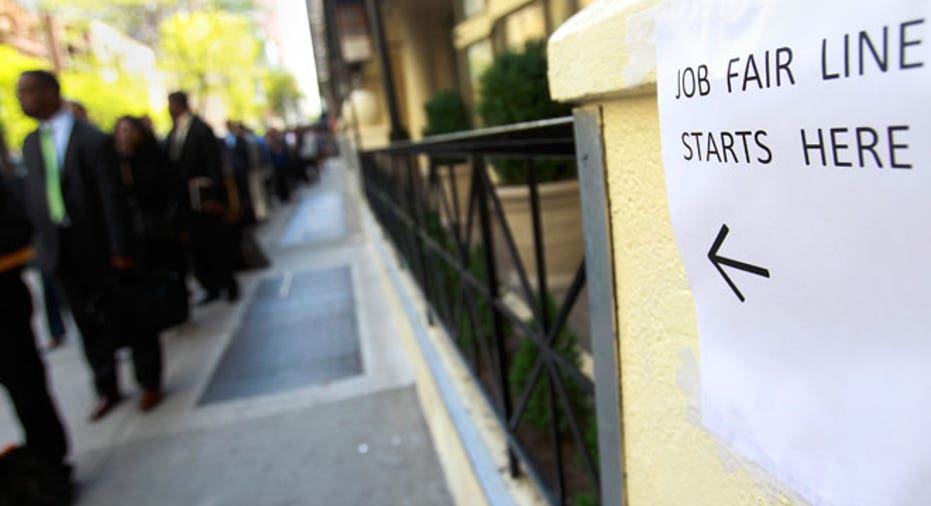 The number of Americans filing new claims for unemployment benefits fell last week, a sign the labor market's slow recovery was gaining traction although a severe storm distorted the data.
Initial claims for state unemployment benefits dropped 8,000 to a seasonally adjusted 355,000, the Labor Department said on Thursday. That was below the median forecast in a Reuters poll of 370,000.
An analyst from the department said Sandy, a mammoth storm that slammed into the East Coast on October 29, boosted claims in some states by leaving people out of work, but also reduced claims in at least one state because power outages kept the state from collecting claim reports.
The impact of the storm is likely to be temporary. It was unclear if the storm's net effect was to boost or reduce claims, the analyst said.
The storm could continue to affect the claims report for several more weeks, the analyst said.
The storm killed at least 121 people in the United States and Canada and left more than 8 million homes and businesses without electricity in the Northeast.
The four-week moving average for jobless claims, which smoothes out volatility, rose 3,250 to 370,500. Economists generally think a reading below 400,000 points to an increase in employment.
The U.S. economy has recently shown some signs of health, with consumers spending more freely and home construction picking up. But business investment sank in the third quarter, a sign companies lack confidence in the strength of the economic recovery.
Continuing claims for jobless benefits fell 135,000 in the week ended October 27 to a seasonally adjusted 3.127 million, the lowest level since July 2008, the Labor Department said.