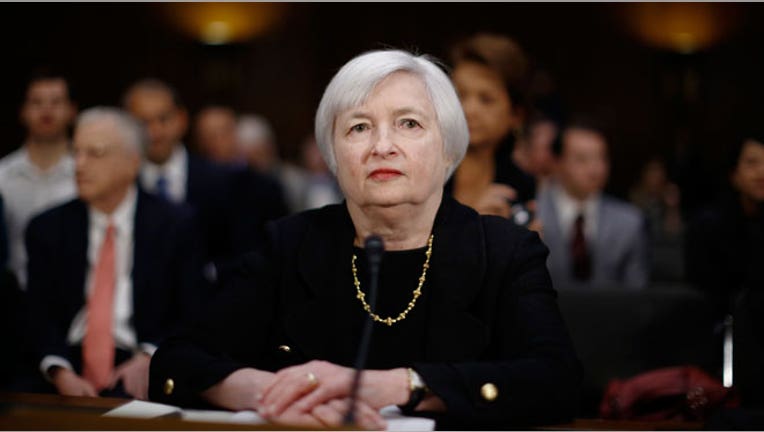 The highlight of next week's economic calendar will be two days of testimony by Federal Reserve Chair Janet Yellen before Congress. Housing data and a GDP report are also on tap.
Yellen will appear Tuesday and Wednesday during the Fed chief's semi-annual monetary policy testimony before the Senate and the House of Representatives.
The politicians will undoubtedly attempt to glean from her clues as to when the Fed plans to start raising interest rates, but Yellen is unlikely to break under the pressure.
The Fed, with Yellen as its spokesman, has said repeatedly that the timing and trajectory of rate hikes will depend on economic data as it comes in: If the data is strong, rates could move higher sooner. If it's weak rates could stay low longer.
Most economists believe the Fed will start raising rates in mid-2015 and Fed officials have made no attempt to deny that target date. But it will depend on the data and Yellen is certain to repeatedly remind lawmakers of that on Tuesday and Wednesday.
Important housing data is also out next week with a report on existing homes sales due Monday, the S&P Case-Shiller Home Price Index due Tuesday and a report on new home sales due Wednesday.
A second reading of fourth quarter gross domestic product (GDP), the total value of the country's production, is out Friday.
Two reports are out on consumer confidence, the first Tuesday and the second Friday. Consumer confidence is expected to be higher as labor markets have strengthened and low energy costs have put more money in consumers' pockets.