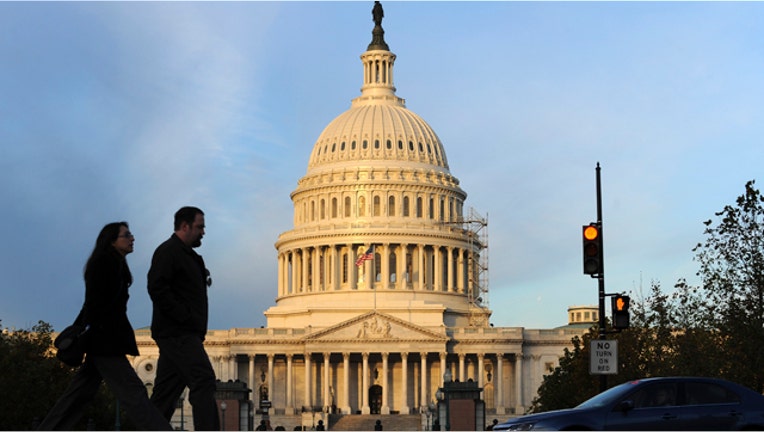 All eyes will be on Washington next week to see if Congress can break the budget impasse that has shut down parts of the government since Tuesday and could push the U.S. into default.
Lots of economic data will also be released next week, including the minutes from the Federal Reserve's September meeting, at which policy makers decided against scaling back their easy money policies. But it will all take a back seat to the ongoing negotiations between Congressional Republicans, Democrats and the White House.
While the partial government shutdown is expected to hurt in particular areas with large numbers of federal employees furloughed by the standoff, increasingly concerns are shifting to the debate over raising the U.S. debt limit.
On Thursday, the U.S. Treasury issued a doomsday report saying failure to raise the debt ceiling and allowing the U.S. to default on its obligations would have a "catastrophic" effect on the economy. The report said a default would shut down credit markets, rattle stock markets and raise interest rates, causing an economic disaster similar or worse than the 2008 financial crisis.
Republicans in the House of Representatives have passed 2014 spending bills that defund or delay the Affordable Care Act, President Obama's signature health-care reform law. Democrats in the Senate have refused to pass any spending bill that guts ObamaCare.
On Friday, after several days of negotiations, the two sides appeared no closer to an agreement.
The minutes from the Fed's September meeting will be released Wednesday and the notes will be carefully parsed for additional clues as to why policy makers backed away from tapering their bond purchases last month, as well as clues as to when they might start tapering.
Numerous Fed members have spoken publicly about the surprising decision since it was announced, but the minutes should reveal the policy-setting process under which the decision was made.
Among the important pieces of economic data set for release next week are: the National Federation of Independent Business' optimism index and an international trade report on Tuesday; a report on wholesale trade on Wednesday; data on import and export prices on Thursday; and the producer price index, as well as reports on retail sales, consumer sentiment, and business inventories on Friday.
In addition, third-quarter earnings season gains steam with Alcoa's (NYSE:AA) report on Tuesday. A handful of other well-known companies will also release earnings next week, including Wells Fargo (NYSE:WFC), Yum Brands (NYSE:YUM), Ruby Tuesday (NYSE:RT) and Family Dollar Stores (NYSE:FDO).