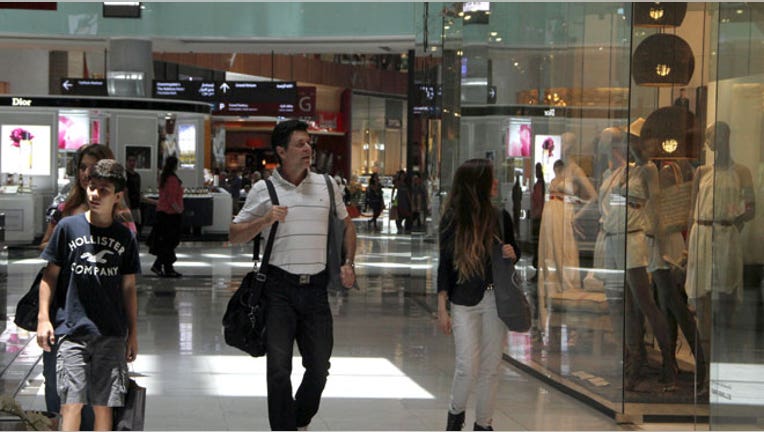 Retail sales for October and a report on consumer sentiment highlight next week's economic calendar.
Analysts at IHS Global Insight are expecting retail sales likely to show "a modest 0.2% rebound" in October after falling 0.3% in September. Falling gasoline prices likely held down gas station sales and the total, the research firm said.
Excluding autos and gasoline, however, retail sales likely improved "a robust 0.6%, motivated by jobs growth and rising consumer confidence."  The retail sales report, which is a strong gauge of consumer sentiment, is out Friday.
The preliminary November Reuters/University of Michigan Consumer Sentiment Index, also due out Friday, likely increased to 87.8 after hitting 86.9 in October. Consumers are responding to the advancing jobs market and the lowest gasoline prices in several years.
On Friday the U.S. Labor Department delivered another solid jobs report. The U.S. added 214,000 new jobs, fewer than expected but enough to maintain the upward momentum that has marked U.S. labor markets for much of 2014. It was the ninth month in a row that the U.S. generated more than 200,000 jobs. The headline unemployment rate fell to 5.8%, the lowest since 2008.
Meanwhile, gasoline prices continue to fall to their lowest levels in years as supply far outpaces demand. The price of a gallon of gasoline has fallen below $3 in many states for the first time in over five years.
The Nation Federation of Independent Businesses' Small Business Optimism Index is out on Wednesday and a report on import and export prices is out Friday.
Bond markets are closed on Tuesday for the Veterans Day holiday.