Week Ahead: Retail Earnings and Lots of Data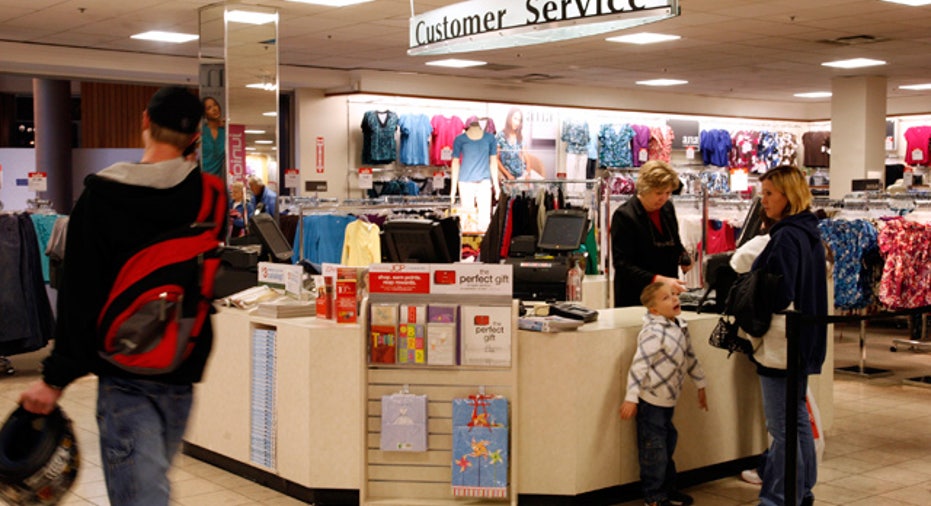 Earnings from retailers and lots of economic data related to inflation and housing will keep investors busy next week.
Bellwether retailers scheduled to release their quarterly earnings reports include Macy's (NYSE:M),    Kohl's (NYSE:KSS), Nordstrom (NYSE:JWN), J.C. Penney (NYSE:JCP) and the biggest of all, Wal-Mart (NYSE:WMT).
Analysts say retailers on the whole likely suffered a bit last quarter due to uncommonly cold weather in much of the U.S. Numbers may be weaker than in previous quarters.
Other big-name companies scheduled to report next week are Cisco Systems (NASDAQ:CSCO), Deere & Co. (NYSE:DE), and Agilent Technologies Inc. (NYSE:A).
A handful of reports are due next week measuring inflation. The April import price report is out Tuesday.  It's a measure of the price of goods imported into the U.S. On Wednesday the Department of Labor's Producer Price Index is due. It's a measure of how much manufacturers and wholesalers pay for finished products. On Thursday, the Labor Department will release data on April consumer prices.
Rising inflation has been a concern due to the monetary policies initiated by the Federal Reserve in an effort to stimulate lending and economic activity. But a stagnant economy has pushed inflation lower rather than higher, causing an entirely different set of concerns.
On the housing front, the government on Thursday will report housing starts data for April. The housing market has been slowly improving in recent months, lending some measure of vindication to the Fed's policies, which were designed to boost housing and ultimately the labor markets. The labor market still has lots of room to improve, however.
A report on consumer sentiment is due on Friday. It measures how consumers feel about the economy and serves as a gauge of consumer spending, which accounts for 70% of the U.S. economy.