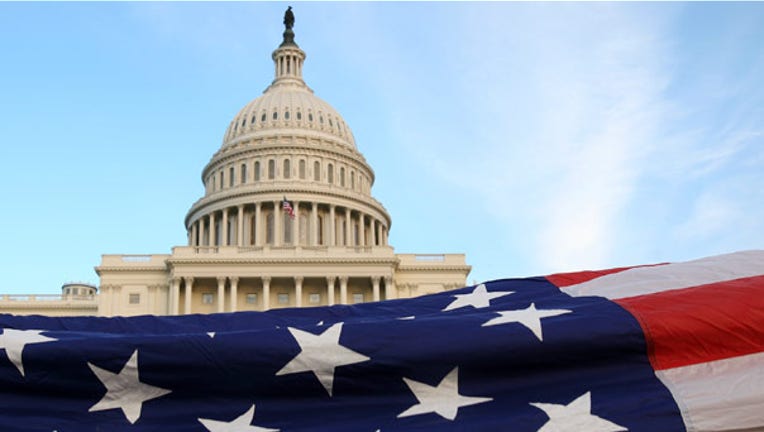 The Congressional standoff over a 2014 budget that threatens to shut down the government will be the first thing on investors' minds next week. The September jobs report will be the second.
Congress will try to reach an agreement over the weekend to pass legislation that would keep the government funded past Tuesday's Oct. 1 deadline which marks the start of fiscal year 2014. Stock markets have been off all week as investors mull the potential consequences of a badly divided government and a potential shutdown of government services next week.
On Friday the Senate easily passed a bill that temporarily funds the government and avoids a shutdown of some agencies and services that's been threatened if Congress can't reach an agreement.
The Senate bill removed language also included in an earlier House of Representatives bill that would have stripped funding for the Affordable Care Act, President Obama's signature health-care reform legislation.
Senator Ted Cruz (R-Texas) earlier in the week led a highly-publicized fight to defund ObamaCare, a battle that threatened to paralyze Congress and shut down the government next week.
But with the ObamaCare battle over in the Senate and a budget bill now headed back to the House, it remained unclear whether Republican House members would also agree to fund the health care law and approve a temporary 2014 budget.
A government shutdown could impede the fragile economic recovery by causing thousands of layoffs and shutting down offices and services that support the broader economy.
The September jobs report is out Friday and the numbers once again will play a significant role in determining whether the Federal Reserve will continue its easy money policies for another month.
Mediocre August numbers -- 169,000 new jobs as the unemployment ticked slightly lower to 7.3% -- contributed to the Fed's surprising decision to delay scaling back its $85 billion a month bond purchase program.
The Fed had widely telegraphed that they would taper that program in September but then backed away from that projection as lackluster economic data rolled in over the summer.
Tapering could come in October but it would probably take a shockingly positive jobs report Friday to spur the Fed into action.
Other economic reports due next week include U.S. auto sales, construction spending and the ISM manufacturing index on Tuesday; ADP's employment report Wednesday; and the ISM non-manufacturing index on Thursday.