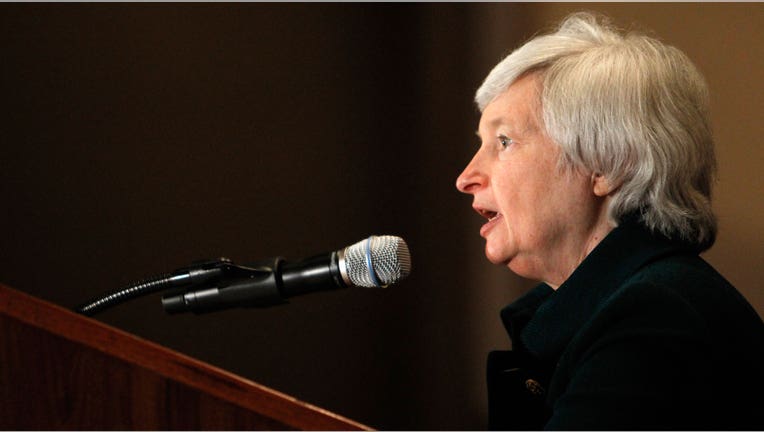 Don't expect any surprises from the Federal Reserve's June meeting, the highlight of next week's economic calendar.
"It goes without saying that the Fed will not raise interest rates," IHS Global Insight economists said in a note released Friday.
The Fed certainly won't raise interest rates but members of the policy setting Federal Open Markets Committee, which meets Tuesday and Wednesday, should shed light on when rates might start moving higher.
The policy makers are unlikely to forecast any sort of timeline for when rates might start going up, but the group could indicate whether the move will come sooner or later than expected.
Some Fed members, mostly those defined as inflation hawks, have been pointing to a gradually strengthening labor market as justification for moving rates higher sooner rather than later. They fear runaway inflation if rates stay too low too long.
Inflation doves, led by Fed Chair Janet Yellen, point to weaknesses within the labor numbers to advocate keeping accommodative monetary policies in place for the foreseeable future, or at least until the unemployment rate falls another percentage point and the inflation rate rises to the Fed's 2% target.
Yellen will hold a press conference at 2:30 p.m. Wednesday, a half hour after the FOMC releases its latest policy statement. She will be grilled for clues as to when interest rates might be moved and how that will happen without unsettling the fragile recovery.
Meanwhile, the Fed will undoubtedly continue its tapering program by scaling back its monthly bond purchases by another $10 billion to a total of $35 billion each month.
Other significant pieces of economic data due next week include a report on industrial production on Monday; the June consumer price index, a key inflationary gauge, on Tuesday; and June housing starts, also due Tuesday.