Week Ahead: Housing Data and Thanksgiving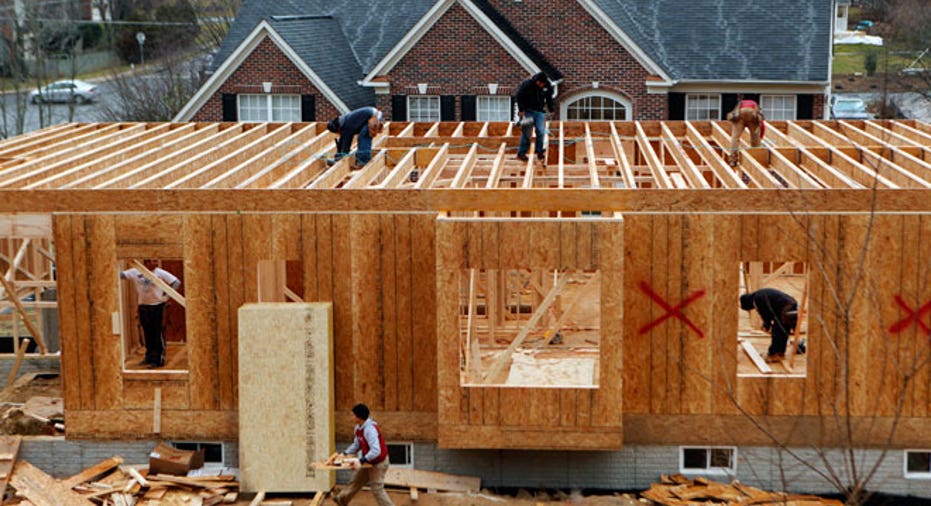 Housing data will take center stage next week as financial markets take a day off on Thursday for the Thanksgiving holiday.
A report on existing-home sales is due Monday. Like many housing statistics, existing-home sales data, which measure closings of previously constructed homes, condos and co-ops, have bounced around in recent months but the trajectory seems to be moving slightly higher in the long run.
After years of an inventory glut brought about by record foreclosure levels, the number of available homes is tightening, housing experts say. That bodes well for home prices.
Also Monday, the National Association of Home Builders will release its monthly housing market index, which is compiled through a survey of NAHB member who are asked their views on the overall economy and housing environment.
On Tuesday data are due related to housing starts, which gauges the level of construction of new homes.
All three of these data releases should be watched closely by members of the Federal Reserve, which tied its fiscal policy directly to the housing market in September by introducing a third round of stimulus calling for the purchase each month of $40 billion in mortgage-backed securities.
The idea behind the latest round of stimulus -- known as quantitative easing -- is to keep mortgage rates low and give buyers an incentive to get back into the long-dormant housing market -- and then let the ripple-effect take place.
Housing affects myriad industries, from lending to retail to construction, and a healthy housing market would ostensibly add a much-needed jolt to the U.S. labor market by creating jobs across that array of sectors.
With that in mind, Fed Chairman Ben Bernanke will be speaking on Tuesday in New York at the New York Economic Club. He'll be taking questions for 20 minutes after the speech and housing and labor markets are sure to be prime subjects.
The University of Michigan's consumer sentiment index is out Wednesday and economists believe the survey should reflect a slight shift toward optimism due to the improving labor numbers in recent months.
The overall statistics are blurry but the headline unemployment rate has fallen to its lowest level in nearly four years. Consumer sentiment is important because consumer spending accounts for 70% of the U.S. economy.
U.S. stock and bond markets are closed on Thursday and stock markets close early on Friday.