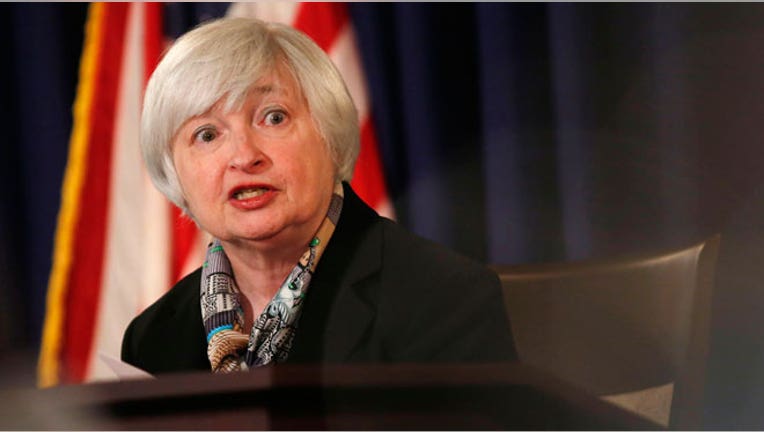 The minutes from the Federal Reserve's last meeting and a couple of inflationary guideposts highlight next week's economic calendar.
The Fed in October voted to end its long-running bond buying program known as quantitative easing, suggesting the economy is strong enough to stand on its own without that particular stimulus.
The minutes from that meeting will be released at 2 p.m. ET on Wednesday.
The debate within the Fed now shifts entirely to when and how the Fed will begin raising interest rates. Prior to the October meeting there was much speculation over whether Fed policy makers would adjust their statement to alert markets that rates would probably be moving higher sooner rather than later. But the Fed kept its statement the same as it's read for months, saying interest rates will remain low "for a considerable period" after QE ends.
Analysts will be digging through the minutes for clues as to why the Fed decided to keep the dovish language in for another month and whether there is any indication central bankers may remove the phrase in December at their final meeting in 2014.
The Fed is widely expected to start raising rates in mid-2015 if the economy continues to who signs of sustained momentum.
Also next week, two important inflation gauges are out: the Producer Price Index, a measure of cost increases for domestic producers, is out Tuesday; and the Consumer Price Index, a measure of cost changes for consumers, is out Thursday.
Inflation has become a key indicator watched by the Fed to determine when interest rates will be moving higher. Consequently, economists are keeping a close eye on data such as the PPI and CPI. The Fed wants inflation to rise a bit as a sign that wages are moving higher and consumers are spending more.
A report on existing home sales is out on Thursday.