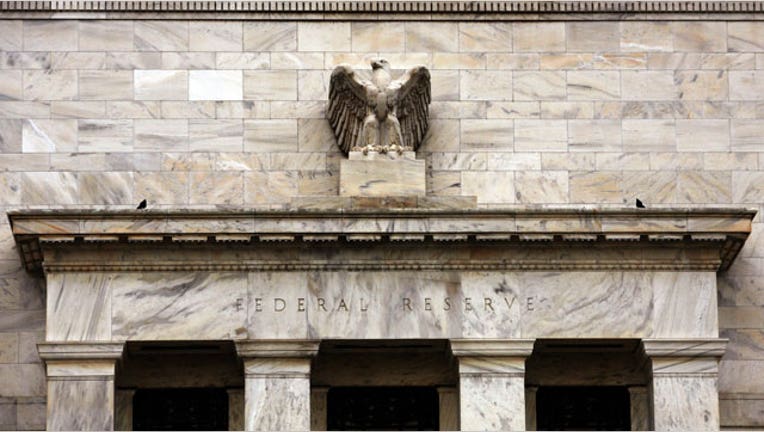 The Federal Reserve's policy-setting meeting will be the highlight of next week's economic calendar and while no significant announcements are expected, the Fed is expected to continue prepping markets for an interest rate hike.
The Federal Open Markets Committee will meet Tuesday and Wednesday with a statement released at 2 p.m. ET Wednesday to announce any policy shifts.
Interest rates won't be moving higher after this meeting but the FOMC could adjust the language of the statement to hone in a bit more on when such a rate hike might be expected.
It's really anyone's guess at this point, especially following a weak first quarter in just about all areas of economic growth, a point that seemed to be pounded home in a dreadful March labor report that fell well short of analysts' expectations.
"The Federal Reserve is not expected to raise interest rates or provide many clues as to its future intentions at next week's policy meeting," analysts at IHS Global Insight said in a note Friday. "Policymakers are trying to determine how much of the first quarter slowdown was related to the bad winter and how much was the result of the stronger US dollar, West Coast dock strikes, and plunging oil prices. Recent economic data are not providing much clarity."
All that bad news has conceivably pushed back the timing of a rate hike. Earlier this year, coming off a strong finish to 2014, Fed officials seemed to be suggesting that a rate hike could come as early as the Fed's June meeting.
That possibility isn't off the table, but influential Fed members such as New York Fed President William Dudley, a close ally of Fed Chair Janet Yellen, have started to hint that the move will likely come later in the year, possibly in the fall or winter.
Whereas earlier in the year, central bankers like Dudley were all but insisting a rate hike would come in 2015, the same voices are now "hoping" for a 2015 liftoff. The shift in language is subtle but very important in the message it conveys to investors and other market participants.
Consequently, the expectation for next week's statement is for another subtle shift in language rather than any dramatic shifts in policy.
Also on tap next week is a reading of first quarter gross domestic product, or GDP, basically the value of U.S. production for that three-month period. Analysts believe the number will be very weak, confirming earlier data which suggested as much. The report is out Wednesday.
Out Tuesday is the S&P Case-Shiller Housing Price Index, an important gauge of home prices in a number of big metropolitan areas. Also due Tuesday is a gauge of consumer confidence, a significant indicator in terms of consumer spending, which makes up more than 70% of the U.S. economy.
Out Thursday is a report on personal income and outlays, and on Friday the ISM Manufacturing Index.