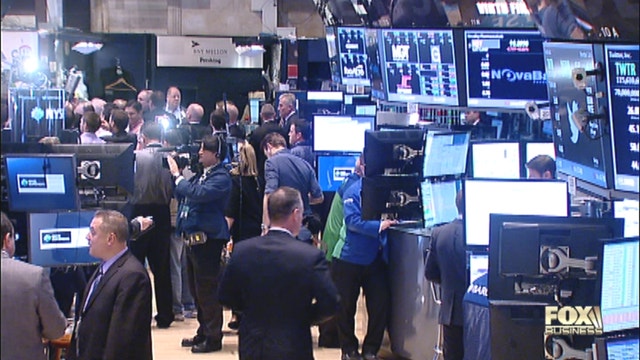 In the absence of attention-grabbing economic reports next week, investors will likely be hanging on the words of various Federal Reserve policy makers, including Chairman Ben Bernanke, who is scheduled to speak on Wednesday.
The stock markets are open Monday on the Veterans Day holiday but U.S. banks are closed.
Third-quarter earnings season is wrapping up with reports due next week from Wal-Mart (NYSE:WMT), Cisco (NASDAQ:CSCO) and Macy's (NYSE:M).
The strong October jobs report released Friday raises the possibility that the Fed could begin scaling back its easy-money policies following its December meeting.
The Labor Department said 204,000 jobs were created last month, far more than the 125,000 analysts had predicted. In addition, the Labor Department revised upward by 60,000 the number of jobs created in August and September. The October gains came despite the 16-day government shutdown that furloughed 800,000 workers, an event many economists predicted would have a negative impact on hiring. It didn't.
It remains unlikely that the central bank will begin tapering its $85 billion monthly bond purchases before the close of 2014, but the surprisingly positive October labor report put it back on the table. Investors will be listening next week to speeches scheduled by at least five Fed members.
In addition to Bernanke's speech Wednesday, Dallas Fed President Richard Fisher, Atlanta Fed President Dennis Lockhart and Minneapolis Fed President Narayana Kocherlakota will speak Tuesday; Philadelphia Fed President Charles Plosser will speak Thursday.
A report on international trade is due Thursday and a report on industrial production is out Friday.