Week Ahead: Earnings, Inflation and Facebook Roadshow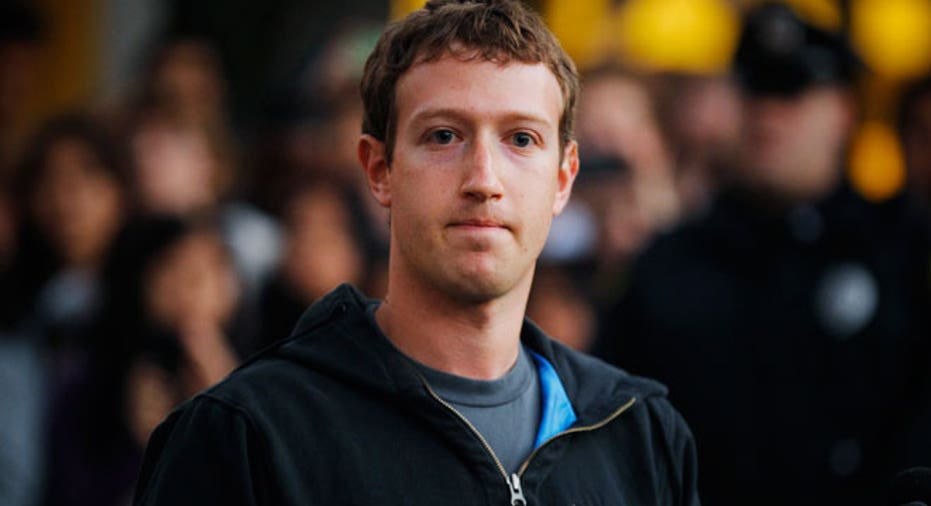 Earnings, inflation data and a roadshow for the most anticipated initial public offering in recent memory. That's what's on tap for next week.
First-quarter earnings season is winding down, but a number of bellwether companies will report results next week, including: Walt Disney (NYSE:DIS), AOL (NYSE:AOL), Tyson Foods (NYSE:TSN) and OfficeMax (NYSE:OMX). Reports from retailers Kohl's (NYSE:KSS) and Macy's (NYSE:M) are also due.
A couple of inflation reports are due near the end of the week. With the economic recovery in doubt once again, speculation has risen that the Federal Reserve may be eyeing additional stimulus. The April jobs report released Friday proved another disappointment, with just 115,000 jobs created. The lousy numbers will add grist to the argument that the Fed needs to prod the economy with another round of bond buying, known as quantitative easing.
That argument is countered by those who believe the Fed's easy money policies are contributing to rising inflation.
On Thursday, the April import price report is due, gauging the cost of goods imported into the  U.S. Rising energy prices goosed the numbers in March but oil prices have since leveled off a bit.
Due Friday is the Department of Labor's producer price index, which measures the price of goods at the wholesale level. This index also jumped higher earlier this year as energy prices spiked.
Also due Friday is the Thomson-Reuters/University of Michigan preliminary May consumer-sentiment survey. Given the disappointing jobs report and the realization that the economic recovery may be stalling, the mood of the consumer is likely to be less optimistic than earlier in the year.
Meanwhile, everyone will be looking for sightings of Facebook founder and chief executive Mark Zuckerberg. Facebook's roadshow begins next week and Wall Street is positively buzzing in anticipation of  the company's planned IPO, scheduled for May 18.
On Thursday the social media giant proposed a range of $28 to $35 per share, which would raise over $11 billion and value the company at just under $100 billion.
It's a big deal, likely the biggest domestic IPO ever and certainly the largest since Google's (NASDAQ:GOOG) 2004 debut. But as of Friday, no one knew whether the 27-year-old Zuckerberg, who founded Facebook eight years ago in his Harvard dorm room, will be attending any of the roadshow presentations to potential investors.
Zuckerberg is notoriously averse to the traditions and buttoned-down ways of Wall Street. He likes to do things his own way. Initially the company said he wouldn't be attending any of the presentations. Then Zuckerberg reportedly changed his mind at the strong urging of other company executives and some early Facebook investors, who felt it would reflect badly on the company if its founder and top executive didn't participate in the roadshow.
On Monday, Facebook execs will be making their pitch to institutional buyers at banks in New York. It remained uncertain late Friday as to whether Zuckerberg would be attending. Facebook Chief Operating Officer Sheryl Sandberg and Chief Financial Officer David Ebersman will handle most of the investor meetings on the roadshow, according to The Wall Street Journal.
In  Europe, both France and Greece will be holding national elections on Sunday. The European debt crisis and continent-wide austerity policies implemented as a solution will play prominent roles in both elections. Voters are widely displeased with policies that scaled back salaries and benefits and raised retirement ages, among other measures intended to lower government costs and help countries pay off their massive debt loads.
Incumbent leaders who approved those policies, notably French President Nicolas Sarkozy,  could be replaced in Sunday's elections. What that means to the austerity measures is anyone's guess.