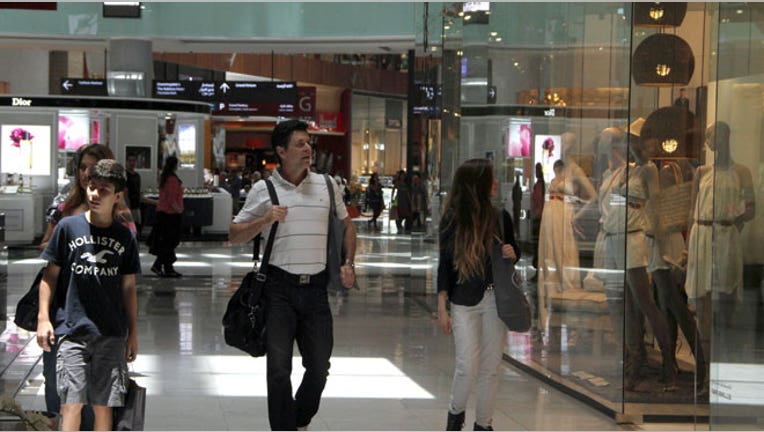 Reports on consumer sentiment and small business optimism highlight next week's economic calendar.
Both of those indicators are likely to be impacted at least indirectly by Friday's better-than-expected labor report, which revealed that 175,000 jobs were created in February, far more than had been anticipated by economists, despite rough winter weather throughout much of the country.
When consumers believe their jobs are safe or that they can easily find another one, they are more likely to spend, which ratchets up demand and helps grow the economy.
The National Federation of Independent Business (NFIB) releases its Small Business Optimism Index on Tuesday and the results of the University of Michigan's consumer sentiment survey are out Friday.
A key inflation gauge, the producer price index (PPI), is also due on Friday. The index was revamped last month and now provides a far more comprehensive look at U.S. inflation from the wholesale level.
The new PPI will include the prices of goods, services, government purchases, exports and construction that combined comprise about 75% of the U.S. economy. The old index only covered the cost of goods.
February retail sales figures are due Thursday. That number is widely expected to have been impacted by the snowstorms and frigid weather that is likely to have kept a lot of consumers home last month and out of the shopping malls and automobile lots.
Also due on Thursday is another inflation gauge, a report on import and export prices. Import  prices rose 0.1% in January and export prices rose 0.2%, the third straight monthly gain.
Philadelphia Federal Reserve President Charles Plosser and Chicago Fed President Charles Evans both speak on Monday. The two will undoubtedly be asked about how the February  jobs numbers might impact the Fed's plans for tapering its bond purchases. The Fed next meets to decide policy on March 18 and 19.