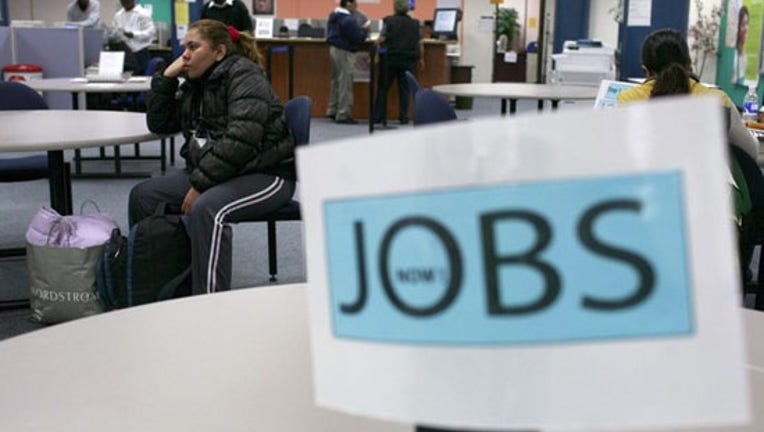 The big news next week in a busy five days for economic data will come from the labor front, when the government releases its April jobs report on Friday.
Also the Federal Reserve starts two days of meetings on Tuesday and will release a policy announcement Wednesday afternoon. It's unlikely to contain anything new.
Last month's release of the March labor numbers was a big disappointment and momentum killer, ending several months of not-great-but-not-bad jobs reports. Just 88,000 jobs were added in March, about one-third the number added in February.
The unemployment rate stands at 7.6%, the lowest rate in four years since the worst of the financial crisis. But the number continues to slowly drip downward not because of tremendous numbers of jobs added but mostly because Americans continue to leave the workforce by the tens of thousands. When Americans leave the workforce altogether and stop looking for a job, the government stops counting them as part of the labor market survey.
The stagnant workforce directly affects U.S. fiscal policy, although the Fed won't be able to respond to the April jobs report until next month. The Fed has tied its policies to jobs and the central bank is unlikely to alter any of those policies – historically low interest rates and massive bond purchases – while job creation remains slow.
First-quarter earnings slow down next week but a few bellwethers will attract investors' attention. They include The Hartford Financial Services Group (NYSE:HIG) on Monday; Martha Stewart Living Omnimedia (NYSE:MSO), Office Depot (NYSE:ODP) and NYSE Euronext (NYSE:NYX) on Tuesday; CBS (NYSE:CBS) Facebook (NASDAQ:FB), Merck (NYSE:MRK) and Time Warner (NYSE:TWX) on Wednesday; and American International Group (NYSE:AIG) on Thursday.
Also due next week are reports on pending home sales (Monday); the S&P Case Schiller Home Price Index and consumer confidence (Tuesday); motor vehicle sales and ADP's employment report (Wednesday).