Week Ahead: Alcoa Kicks Off Earnings, Fed Minutes on Tap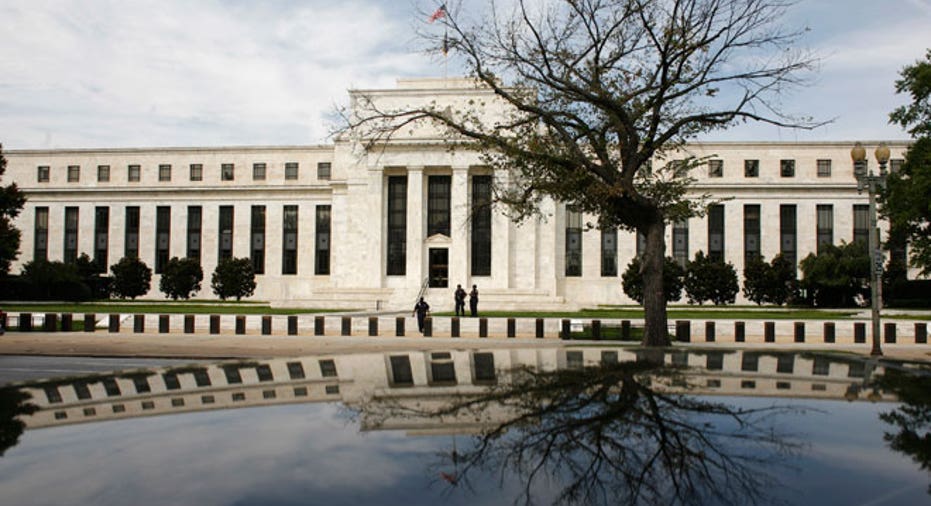 After grim jobs data sparked a selloff Friday on Wall Street, investors will look toward the Federal Open Market Committee's release of minutes from last month's meeting as well as consumer and inflation data for a better start to next week.
Alcoa (NYSE:AA) kicks off earnings season late Monday with numbers that will set the tone for earnings season.
The aluminum maker is expected to report a decline in earnings when it reports after the market closes and several analysts have recently lowered their outlook on Alcoa due to a 30% drop in aluminum prices.
Last year Alcoa earned 28 cents a share on sales of $6.59 billion, however the current consensus has earnings slumping to 6 cents a share and revenue falling to $5.84 billion. The company's shares are down about 10% from three months ago.
KFC and Taco Bell parent Yum Brands (NYSE:YUM) will also report on Monday in what is projected to be a solid quarter as analysts bet the company grew net income for the fourth straight quarter. Analysts are also upbeat on Wells Fargo (NYSE:WFC) and Marriott International (NYSE:MAR), betting the hotel operator raises second-quarter profit by 12%.
Car insurer Progressive (NYSE:PGR) is expected to report on Thursday a near-29% decline in second-quarter profit, and Texas Instruments (NYSE:TXN) caps off the week with what analysts in a Thomson Reuters poll are forecasting will be more than a 34% year-over-year decline in profit.
On Monday, the Federal Reserve will release its monthly consumer credit report, which measures the dollar value of consumer installment credit outstanding, giving insight into the state of consumer finances and indicative of future spending patterns.
Also kick-starting the week will be a speech by European Central Bank leader Mario Draghi before the European Union parliament in Brussels.
On Wednesday, investors will look toward the release of minutes from last month's FOMC meeting, where the Fed extended Operation Twist by $267 billion through 2012. FOMC minutes can often move the markets as investors look for clues into future policymaking.
Traders hoping for more aggressive action sent stocks slightly lower on June 20 after the Fed extended Operation Twist. Aimed at giving a jolt to the economy and reducing borrowing costs, the program calls for the central bank to sell some of its medium-term bonds and use proceeds to buy longer-term bonds.
On Thursday, all eyes will be on weekly jobless claims, which measures the number of people who applied for unemployment benefits the week prior. Analysts are currently expecting claims to increase by 1,000 from the week prior to 375,000.
The new unemployment claims report, which gives investors insight into the overall health of the economy, will follow this week's bigger-than-expected drop, where the Labor Dept. said claims fell by 14,000 to 374,000 for the week ended June 30, bringing the number of applications to the lowest level in six weeks. It will also come on the heels of Friday's disappointing jobs report, which showed the U.S. added just 80,000, below the consensus of 90,000.
The bleak jobs data weighed on the Dow Jones Industrial Average on Friday, causing it to fall 124 points to 12772. The S&P 500 dropped by 12.9 points to 1355 while the Nasdaq Composite dipped 38.8 points to 2937.
Finishing off the week will be the Bureau of Labor Statistic's Produce Price Index, which is a family of indexes that measure the average change in the prices received by domestic producers over time before they are passed along to the consumer, typically used as a gauge of inflation, and the University of Michigan's consumer sentiment report.
The consensus calls for a 0.3% slide in PPI, a narrower fall than the 1% decline last month.
Consumer sentiment is expected to come in on Friday at 73.5, up slightly from 73.2 in June (the weakest reading in six months) but still off from 79.3 in May. Weak jobs data could have an impact on consumer sentiment, hurt by fears of unemployment and layoffs.