Wealthy New Jersey couples accused of stealing millions from welfare programs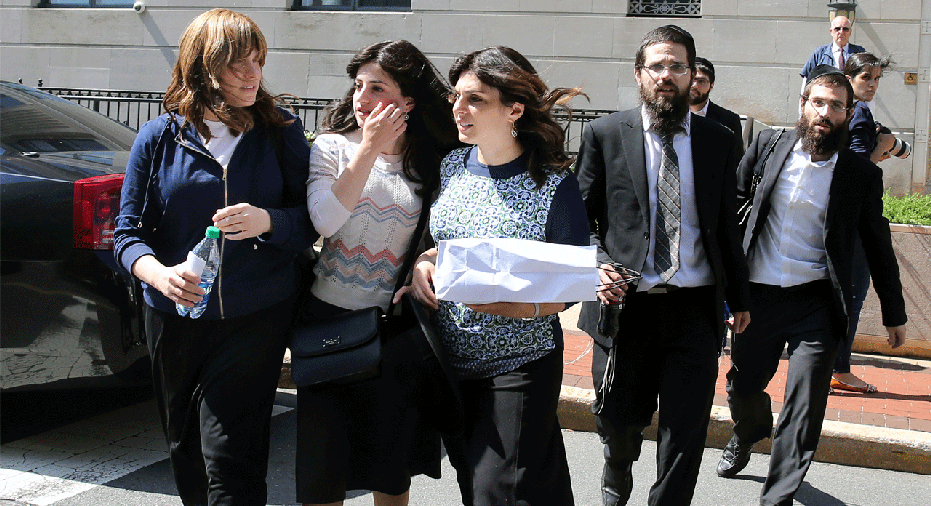 Three married couples in New Jersey charged with defrauding government assistance programs appeared in state court Wednesday, part of a group rounded up by law enforcement for underreporting incomes in order to receive a collective $2 million in unmerited public welfare benefits.
The three couples arrested late Tuesday were ordered released from jail without bail after amassing more than $670,000 in benefits from programs including Medicaid, food stamps (SNAP), Social Security, and public housing, according to the Ocean County, New Jersey Prosecutor's Office. They cheated these programs by falsifying their incomes on a variety of different applications, declaring amounts that were low enough to receive government services.
This follows arrests made Monday of four other couples in the area who face similar charges and cheated the government out of $1.3 million, prosecutors said.
In one case, a couple allegedly received Medicaid benefits for multiple years despite their annual income of more than $1 million, the complaint said.
Another couple allegedly made $1.8 million through various business endeavors that they had listed under relatives' names—yet received housing, food and health benefits. They ultimately defrauded the government out of $178,000.
"Financial assistance programs are designed to alleviate family hardships for those truly in need … Those who choose to ignore those warnings by seeking to illegally profit on the backs of taxpayers will pay the punitive price of their actions," one of the New Jersey prosecutors said in a statement Monday.
This comes amid a fierce public battle over funding for public assistance programs like Medicaid as the Trump administration seeks to strip out welfare freeloaders. Last week, the Senate released a health care bill that aims to slow the expansion of Medicaid – which was mandated under the Affordable Care Act – and eventually return funding to pre-ObamaCare levels. While supporters insist this is a way to make sure the program is serving only those who need it most, opponents have called it cruel and have even alleged it will lead to the death of some of America's most vulnerable.
Similarly, the Trump administration's proposed budget blueprint for 2018 was met with harsh criticism over funding cuts to popular programs like food stamps. Office of Management and Budget Director Mick Mulvaney made it clear the goal was to wean Americans off of welfare programs.
"We're no longer going to measure compassion by the amount of money we spend, but by the number of people we help," Mulvaney said in May. "If you're in this country and you want to work … We're going to get 3% growth and we're going to give you the opportunity to work."