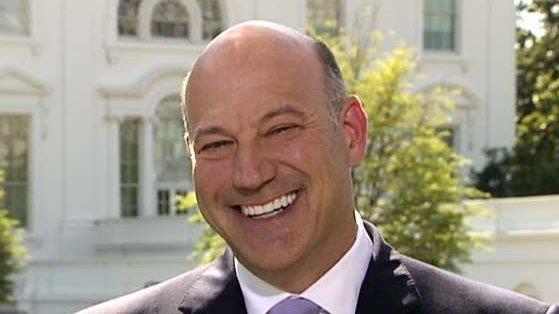 President Trump's Chief Economic Advisor Gary Cohn vowed on Friday to deliver a tax plan to Congress by the end of the summer.
"We are into the nitty-gritty details of working on tax reform right now," Cohn told the FOX Business Network's Stuart Varney. "We will have a very detailed drafted tax plan to be delivered to Congress when they get back from the August recess."
Cohn said the administration plans to pay for the tax cuts by getting rid of deductions and creating economic growth by lowering the corporate tax rate.
"Cutting the tax rate on businesses is important," he said. "It's not as simple as just cutting the corporate tax rate because you have to deal with the pass throughs that sit between the personal tax rate and the business tax rate."
The White House National Economic Council director told FOX Business the administration continues to focus on cutting tax rates along with infrastructure and regulations.
"There's no doubt in the jobs world we are in today, attracting more businesses and more businesses back to the United States and stimulating more job creation is a top, top priority," he said.
Data from the Bureau of Labor Statistics Friday showed slower job growth in May, with the U.S. economy adding 138,000 net new jobs, less than the expected 185,000 jobs.
Despite lackluster job growth, Cohn said there's good news in the job report and the administration is committed to making it better.
"The trend that we got going here is good. Yes, it can be better and we said it can be better and that's why we are spending so much time talking about regulation and the over regulation of the United States. We're talking about tax reform. We're talking about infrastructure. We believe that the White House can drive a much better work and job environment in the United States," he said.