Wage Growth Weak Despite Tightening Jobs Market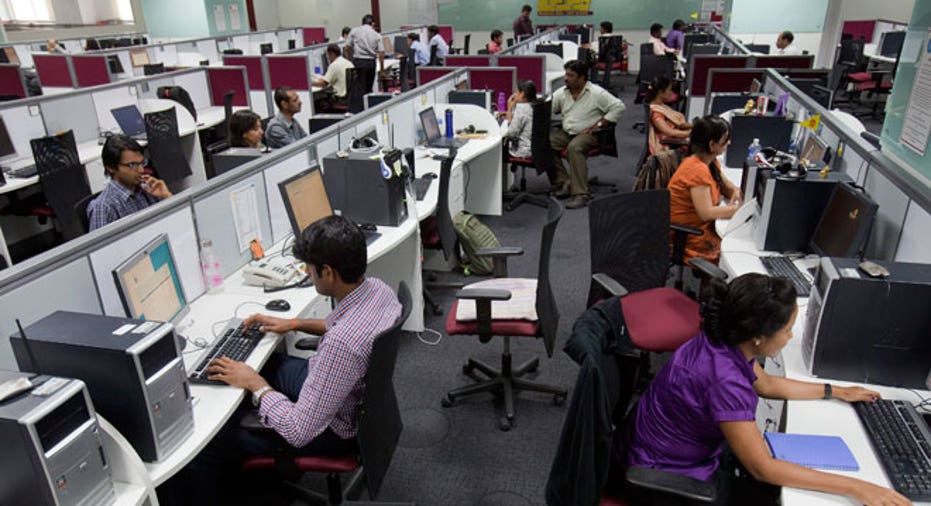 Stagnant wage growth remains the fly in the ointment amid a strengthening U.S. labor market that has seen robust job creation and an unemployment rate that has fallen to its lowest level in seven years.
Compensation costs, which include wages and benefits such as health care coverage, for civilian workers barely moved during the second quarter, rising just 0.2% on a seasonally adjusted basis, according to a report released Friday by the Department of Labor. It was the weakest increase since 1982.
Wages and salaries, which make up about 70% of compensation costs, were also little changed at 0.2%, and benefits, which make up the remaining 30% of compensation, rose even less at 0.1%, the government said.
In another troubling long-term trend, compensation costs for civilian workers have leveled off in 2015 from the prior year, increasing 2% for the 12-month period ending June 2015, unchanged from the 12-month period ending June 2014.
It's an issue that's been vexing analysts and economists for months.
"The weak gain in employee compensation is quite surprising given the many labor market readings suggest the labor market is tightening," said Kathy Bostjancic, an economist with Oxford Economics.
Although the momentum seems to be in favor of a September interest rate hike, the first in nearly a decade by the Federal Reserve, stubbornly weak wage growth could give central bankers pause about raising borrowing costs as workers' paychecks remain in a holding pattern.
"This report was a bit of a shock since it is not what is expected in a gradually tightening labor market. The central question is whether this very sharp and unexpected decline in wages and salaries will trigger alarm bells at the Fed, causing a delay for the first rate hike," said Ozlem Yaylaci, an economist with IHS Global Insight.
Simple Supply and Demand
The laws of basic economics suggest that as the unemployment rate has fallen precipitously in the past year to 5.3% from 6.1% a year earlier, and as job creation has flourished, averaging about 250,000 per month over the past 12 months, wages should have risen accordingly.
Simple supply and demand holds that if the job market tightens by virtue of strong monthly gains and a falling unemployment rate, then workers' wages should rise because employers will have to compete with one another to find qualified workers.
But that hasn't been the case.
One of the reasons cited for the lack of wage growth despite the tightening job market is the degree of so-called "labor market slack" that emerged in the wake of the 2008 financial crisis, which threw an estimated 8.8 million Americans out of work.
While the U.S. has numerically regained all of those jobs, the quality and description of those replacement positions has in many cases changed dramatically. Many full-time employees who lost their jobs during the financial crisis have indeed returned to work but at part-time or temporary jobs that pay lower salaries, offer less hours and don't provide the same level of benefits as their pre-recession jobs.
The slack keeps wages low because it creates a huge supply of workers who would gladly leave their low-wage, part-time or temporary jobs for a high paying fulltime position with benefits. The latter is the one that moves wages higher.
If employers know they can always dip into that large pool of part-time and temporary workers to fill their openings they have no incentive to raise wages in order to attract qualified employees.