Venezuela's rebound a hot bet for Goldman and others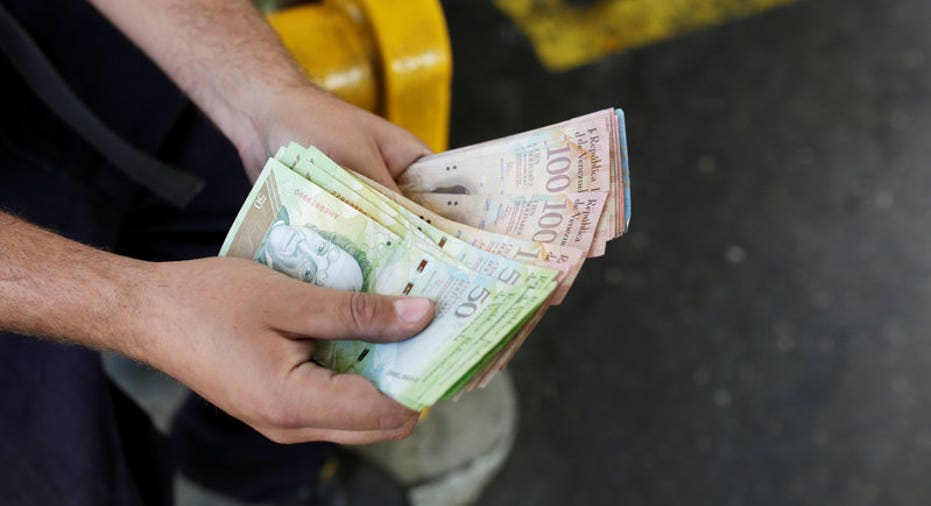 Goldman Sachs (NYSE:GS) is receiving backlash following its purchase of $2.8 billion worth of bonds from Venezuela, but it is not the only company betting on a turnaround in the distressed South American country.
Goldman, accused of trying to "make a quick buck" off of the suffering in Venezuela, denies it is trying to exploit the economic crisis, saying in a statement "life there has to get better, and we made the investment in part because we believe it will."
Italian-owned auto manufacturer Fiat-Chrysler (NYSE:FCAU) told FOX Business it too wants to help turn the tides for the Venezuelan economy.
"FCA is maintaining its production plans in Venezuela in support of efforts to rebuild the country's automotive sector," the company said in a statement Monday.
Criticism of Goldman Sachs' investment sparked little fear in the heart of another automaker, Toyota (NYSE:TM), which told FOX Business Monday it had no plans to cease production either.
American food and beverage company, Mondelez International (NASDAQ:MDLZ), which has been producing in Venezuela for at least 85 years, told FOX Business last month it was working with the government to maintain its operations.
"We will continue to be engaged in a constructive working partnership with consumers, costumers, government authorities and other stakeholders, to ensure continuity of our operation, and most importantly, the safety and security of our people," the company said.
Even after the Venezuelan government seized control of a General Motors (NYSE:GM) plant in the country last month, forcing the automaker to pull the plug on its operations there, a host of big businesses have stayed—despite the deteriorating political and economic conditions. Other global giants that still have a foot in the door in Venezuela include The Coca-Cola Company (NYSE:KO) and McDonald's (NYSE:MCD).
Goldman Sachs' deal over the weekend involved $2.8 billion worth of bonds, purchased at 31 cents on the dollar. The bonds were originally issued to a state owned oil company in 2014 and will mature in 2022, according to The Wall Street Journal.
Goldman Sachs has been increasing investments in the embattled South American country over recent months, but the latest deal sparked outrage among critics of Venezuelan President Nicolás Maduro. In a letter to Goldman Sachs CEO Lloyd Blankfein, the head of the opposition group in Venezuela accused the bank of trying "to make a quick buck off the suffering" of the country's citizens and said he would insist future Venezuelan leaders don't recognize the deal. Members of the opposition party have been urging global governments and businesses to refrain from providing financial aid to President Maduro's government, which has been accused of committing human rights abuses.
Venezuela is experiencing its worst economic crisis in history. Inflation is expected to jump 720 percent and unemployment to reach 28 percent this year, according to a report by the International Monetary Fund. Despite sitting on top of the world's largest proven oil reserves, the Venezuelan economy shrank by more than 18 percent in 2016.