Venezuela to prosecute those supporting U.S. sanctions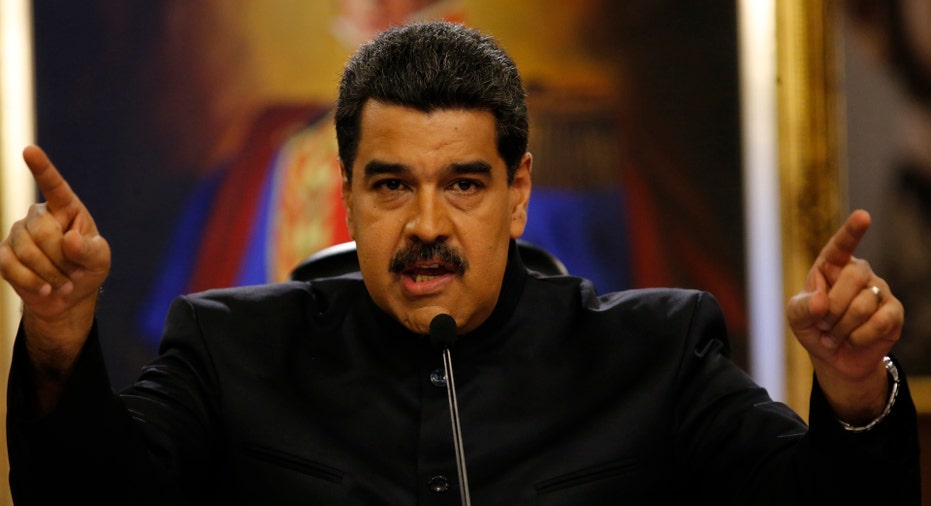 CARACAS (Reuters) - Venezuela will prosecute those who supported recent U.S. sanctions against the South American country, its Constituent Assembly, made up of government supporters, agreed on Tuesday.
Last week, Washington imposed financial sanctions against Caracas in an effort to cut back funds for the already severely cash-strapped government.
President Nicolas Maduro described the move as illegal and designed to "asphyxiate" the economy and lead the oil-rich nation to default.
"We accept the call of President Nicolas Maduro to initiate, together with the competent state authorities, a historical judgment of treason against those engaged in the promotion of these immoral actions against the interests of the Venezuelan people," said Diosdado Cabello, a senior member of the body.
Former Foreign Minister Delcy Rodriguez, who now presides over the Assembly, said it would urge the chief prosecutor and the Supreme Court to initiate investigations.
During the nearly three hours of the debate, members accused opposition politicians of supporting the sanctions and brought out a communique issued by the opposition in which they celebrate the sanctions of the government of U.S. President Donald Trump.
Venezuela is experiencing an unprecedented economic crisis, with millions suffering food and medicine shortages as well as triple-digit inflation.
The socialist president accuses his opponents of waging an "economic war" against the country, with help from the United States.
(Reporting by Diego Ore; Writing by Girish Gupta; Editing by Lisa Shumaker)