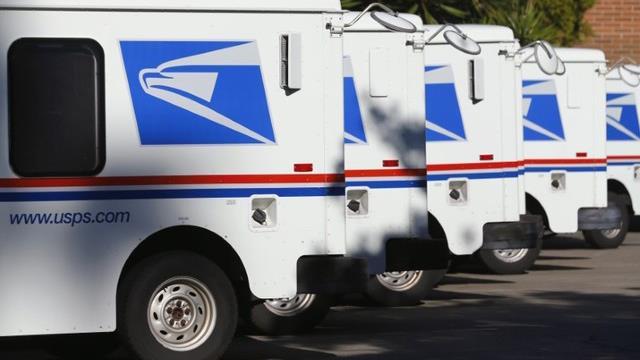 United States Postal Service (USPS) employees are expected to gather at locations across the country on Monday to protest of the Trump administration's proposed plan to privatize the agency.
With the slogan "The U.S. mail is not for sale," Post Office employees and community members will gather at 140 cities – including Chicago, Philadelphia and Washington, D.C.
"Private companies are going to raid the precious resources of the people's Postal Service, which has only grown more valuable due to the growth of e-commerce," American Postal Workers Union President Mark Dimondstein said in a statement. "Then these companies are going to raise prices, cut service and leave rural communities isolated, senior citizens stranded and many businesses without a reliable means of reaching their customers."
The American Postal Workers Union, which is behind Monday's rallies, represents 200,000 USPS employees. The group said the agency employs 7.5 million people across the country.
Following a barrage of critical tweets fired off this year, President Trump issued an executive order in April that created a task force to study the post office and its business model, which Trump said needs to be restructured to prevent a "taxpayer-funded bailout."
The task force was scheduled to deliver the report in August, but it has not yet been released.
More from FOXBusiness.com...
Meanwhile, the Office of Management and Budget released a wide-ranging set of proposals in June to boost government efficiency and accountability, including privatizing the USPS.
During its most recent fiscal quarter, the post office posted yet another net loss of $1.5 billion. The White House has said the Postal Service has lost $65 billion since the recession.
The last time the USPS recorded a profit was more than a decade ago.