USPS Announces $15.9B Fiscal Year Loss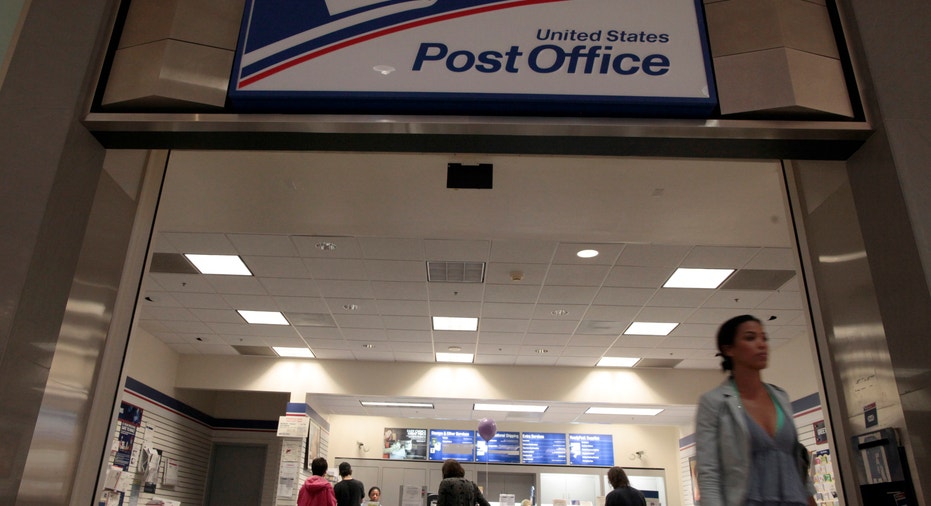 The U.S. Postal Service reported a record annual loss on Thursday and warned that, without congressional action, it could face a cash shortfall next fall.
The mail service said it lost $15.9 billion in the fiscal year that ended on September 30. That is more than triple its $5.1 billion loss last year.
The USPS, which relies on the sale of stamps and other products rather than taxpayer dollars, has been grappling for years with high costs and tumbling mail volumes as consumers communicate more online.
In September, the Postal Service hit its $15 billion borrowing limit for the first time in its history. That leaves it with few options if it suffers an unexpected shock, such as a slowdown if lawmakers are unable to prevent the year-end tax increases and spending cuts known as the "fiscal cliff."
"When you've got a $65 billion revenue business and you are looking at the potential of this fiscal cliff, of course that may have an impact on advertising and whatnot, which could hurt us," Postmaster General Patrick Donahoe said on Thursday.
"That's why we're saying let's get this thing done now ... and get us off of our own personal, postal fiscal cliff."
Much of the Postal Service's loss in 2012 came from two defaults on a total of more than $11 billion in payments that Congress had directed USPS to pay into a fund for future retiree health benefits.
The agency was unable to make the payments, but still must account for them in financial statements.
Postal officials want Congress to pass legislation that would allow the agency to end Saturday mail delivery and run their own health plan rather than enrolling USPS employees in federal health programs, among other things.
Lawmakers have been working for more than a year on legislation to overhaul the Postal Service, but have been unable to agree on how to do it.
The U.S. Senate passed a bill in April that would eventually let the agency move to five-day delivery. Leaders in the House of Representatives have said that bill would not solve USPS's problems, but they have been unable to pass their own bill.
"The Postal Service is facing a fiscal cliff of its own and any unanticipated drop in mail volumes could send the agency over the edge," said Art Sackler of the Coalition for a 21st Century Postal Service, which represents business mailers.
"If Congress fails to act, there could be postal slowdowns or shutdowns that would have catastrophic consequences for the 8 million private sector workers whose jobs depend on the mail."
Lawmakers have said they are working to finish up postal legislation during the current "lame duck" session.
"RIDICULOUS SITUATION"
The Postal Service said total mail volume tumbled to 159.9 billion pieces in 2012, a 5 percent dip from 168.3 billion pieces a year ago.
While email has eaten away at mail volumes, online shopping has proved a boon for the package business as the Postal Service delivers items ordered from e-Bay Inc, Amazon.com Inc and others. The agency said package revenue rose by $926 million, or 8.7 percent, during the year.
Postal officials expect this trend to continue. Last week, Donahoe announced that the agency expects package deliveries during the 2012 holiday season to jump 20 percent compared with the same period in the previous year.
Still, the agency faces extremely tight cash. Chief Financial Officer Joseph Corbett said USPS could have a cash shortfall in October 2013.
"It's a ridiculous situation quite frankly to be put in," Corbett said. "There is no other well-run commercial organization with commercial freedoms that would allow themselves to operate on a couple days' cash flow. We need a buffer against any potential downturn."