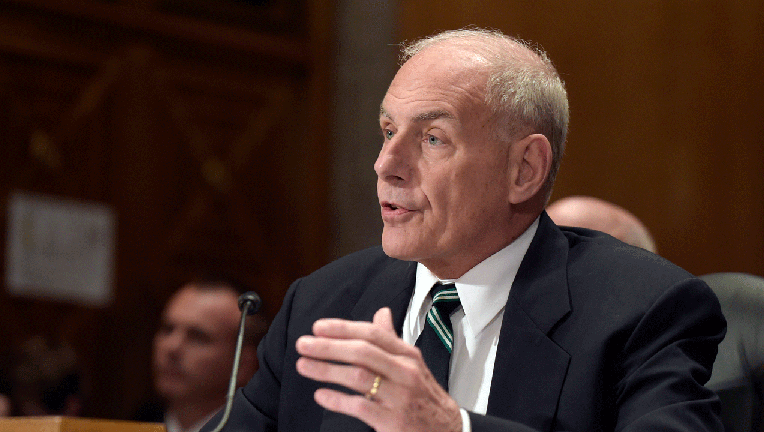 The United States will admit more temporary, seasonal workers into the country this summer, the Department of Homeland Security said Wednesday.
The U.S. will offer more visas for applicants who qualify for the country's H-2B visa program, which allows U.S. employers who meet specific criteria to bring foreign nationals into the country to fill provisional, non-agricultural positions.
DHS spokesman David Lapan said Homeland Security John Kelly hasn't decided how many visas will be offered but that number should be set soon. Lapan said the department expects to start issuing visas as soon as late July.
The government offers 66,000 such visas a year, and the extra visas will be available to companies that show they'd be significantly harmed if they aren't able to temporarily hire foreign workers. The Trump Organization is among the businesses that have utilized the visas.
Kelly was given authority to offer extra visas this year as part of a government spending bill that Congress passed in May.
The decision to add visas comes amid a Trump administration crackdown on illegal immigration and promises to bring back jobs.
President Donald Trump has been outspoken against what he views as abuses of the H-1B visa program, which allows companies to employ workers over a longer period of time in specialty occupations, including science and technology. The president issued an executive order in April ordering the government to look into weak enforcement and loopholes relating to temporary employment laws for foreign workers. The administration contends this ultimately leads to less-skilled H-1B workers being admitted through a "lottery" process – regardless of ability –and undercutting the domestic workforce. Quotas for this program remained unchanged.
The Associated Press contributed to this report.