US Sen. Schumer calls for speedy Puerto Rico relief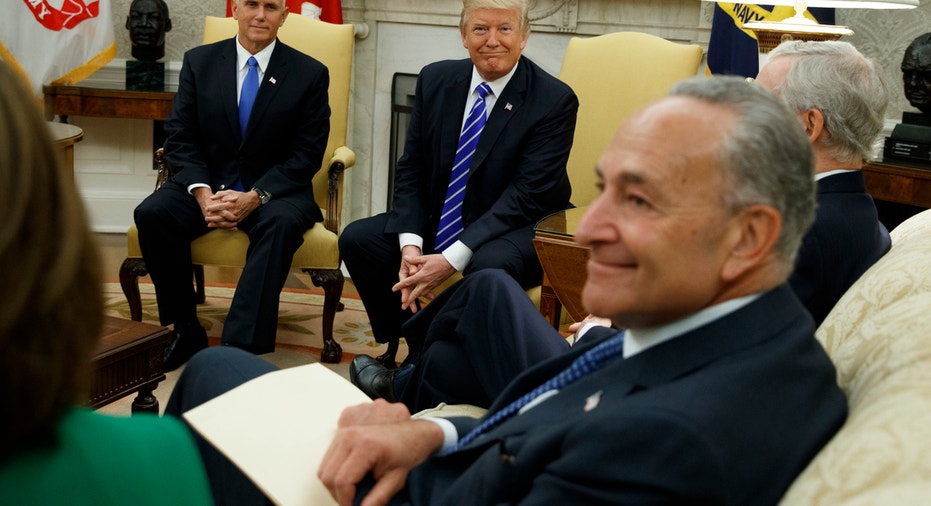 U.S. Senate Democratic leader Chuck Schumer on Monday said lawmakers from his party "insist" Puerto Rico be included in any supplemental federal disaster relief packages for hurricanes Harvey and Irma.
Hurricane Maria slammed Puerto Rico last week, tearing apart buildings and infrastructure, flooding communities and downing communications to nearly all of the U.S. territory's 3.4 million residents.
"Puerto Rico has taken a serious punch to the gut," Schumer said during his opening remarks on the Senate floor. "They need our help they, need it now."
Schumer also urged his constituents to add the U.S. Virgin Islands, which were ravaged by Hurricane Irma several weeks ago, and western U.S. states ravaged by wildfires to future hurricane-related federal relief packages.
He asked for additional aid packages to be prepared quickly.
President Donald Trump signed a bill on Sept. 8 extending the government debt limit for three months and providing about $15 billion in aid for states struck by Hurricane Harvey Hurricane Irma.
Puerto Ricans are U.S. residents but they do not pay federal income tax or vote in presidential elections. There is a growing movement by residents to have their island become the 51st U.S. state, giving them more access to federal funds and the right to vote for U.S. president. (Reporting by Laila Kearney; Editing by David Gregorio)