US sanctions Venezuelan President Maduro following controversial election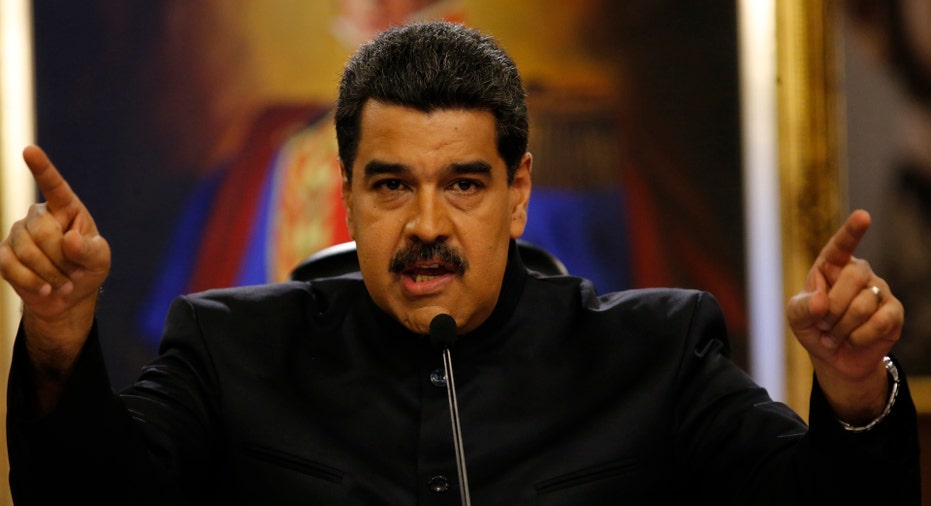 In the wake of an extremely controversial election in Venezuela, orchestrated by President Nicolas Maduro, to replace the country's opposition party with a National Constituent Assembly on Sunday, the U.S. Treasury Department on Monday issued sanctions against Maduro himself.
"Maduro is not just a bad leader, he is now a dictator," U.S. National Security Advisor General H.R. McMaster said during a press briefing Monday.
The Treasury Department's Office of Foreign Assets Control announced Monday that Maduro would be added to a list of sanctioned individuals released last week, which includes 13 current and former senior Venezuelan officials charged with undermining democracy, corruption and human rights abuses.
The Treasury Department described the referendum to elect the National Constituent Assembly as a move intended to "illegitimately to usurp the constitutional role of the democratically elected National Assembly, rewrite the constitution, and impose an authoritarian regime on the people of Venezuela."
The National Constituent Assembly is largely comprised of Maduro loyalists and has the power to rewrite the country's constitution.
Earlier this month, President Donald Trump warned Venezuela that it would be prepared to take swift economic action should the country follow through with the election. The Trump administration said those who were elected to the National Constituent Assembly are also at risk of being sanctions by the United States government.
More than 120 protesters have been killed over the past four months in Venezuela, including 10 on Sunday alone.
The Treasury points to the Maduro administration's human rights abuses, systemic repression of democracy and civil rights, as well as economic mismanagement as critical concerns for the global community.
While Venezuela sits on one of the largest oil reserves in the world, inflation within the country escalated more than 800% in 2016 and is expected to surge 720% this year, according to the IMF. In 2016 Venezuelan GDP shrank more than 18%.