US sanctions 13 Venezuelan officials over threats to democracy, corruption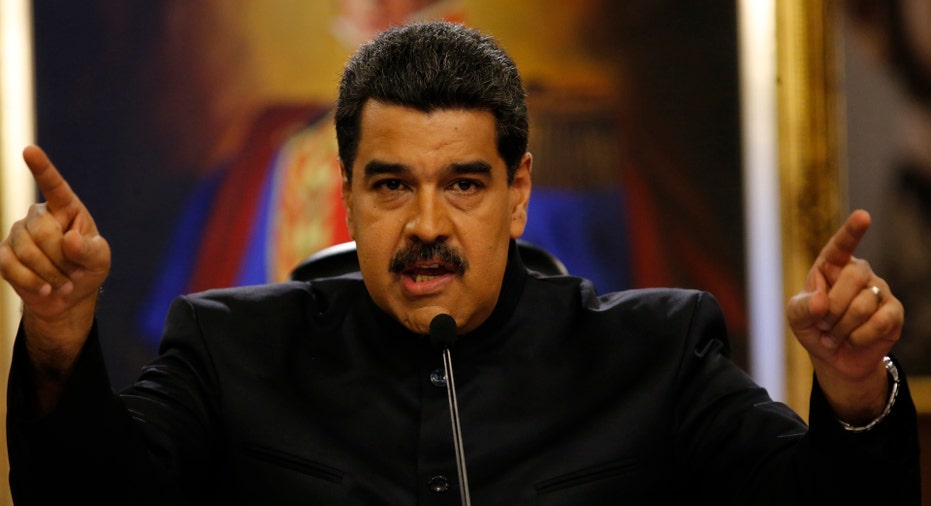 The United States Treasury Department's Office of Foreign Assets Control (OFAC) announced the introduction of new sanctions on Wednesday against 13 current and former Venezuelan officials who are associated with President Nicolas Maduro's regime.
"As President Trump has made clear, the United States will not ignore the Maduro regime's ongoing efforts to undermine democracy, freedom, and the rule of law," said Treasury Secretary Steven Mnuchin in a statement Wednesday. "As our sanctions demonstrate, the United States is standing by the Venezuelan people in their quest to restore their country to a full and prosperous democracy."
The individuals sanctioned are believed by the U.S. to be involved in undermining democracy, widespread corruption, stealing from the Venezuelan people and human rights abuses committed to enforce the authoritarian directives of the Maduro regime. These designated people include not only current and former government officials, but also officials from state-run companies, like PDVSA, who have allegedly stole resources from the public.
The United States is introducing sanctions ahead of a controversial Venezuelan election on July 30, which is being orchestrated by President Maduro, to form a new government – the National Constituent Assembly—that will have the power to rewrite the country's constitution. On Wednesday, administration officials said the U.S. could also target individuals elected to the National Constituent Assembly for sanctions.
The Venezuelan people have been protesting this election in the streets throughout recent weeks and are currently in the midst of a two-day national strike. The Venezuelan opposition estimates that up to 15,000 civilians have been wounded in protests, with more than 3,000 arrested, according to the White House press release.
President Trump has said the United States is willing to take further action if Maduro's regime continues down the same path and follows through with the election.
"The Venezuelan people again made clear that they stand for democracy, freedom, and rule of law," he said last week. "If the Maduro regime imposes its Constituent Assembly on July 30, the United States will take strong and swift economic actions. The United States once again calls for free and fair elections and stands with the people of Venezuela in their quest to restore their country to a full and prosperous democracy."
On Wednesday, senior administration officials indicated the White House views July 30 as a pivotal tipping point for not only the future of democracy in Venezuela, but also as a determinant of future U.S.-Venezuela relations. Officials said all options are still on the table depending on what happens over the coming days.